What is the Autosave feature?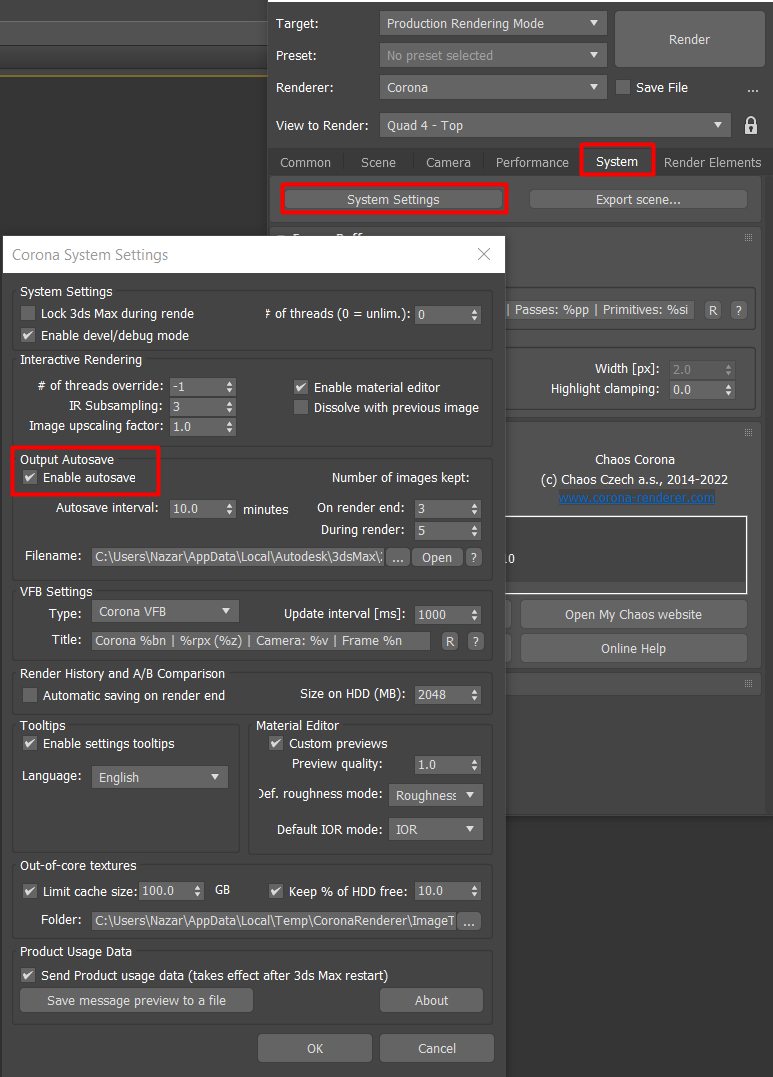 This feature automatically saves the content of VFB in
Corona EXR format
during rendering based on a given interval, so that it can be resumed later in case of a system crash, overheating, or other problems. You can enable it under
Render Setup > System > System Settings > Output autosave
. Keep in mind that autosaving a high-resolution image frequently may have a negative impact on rendering performance.
Also see:
How to pause rendering and resume it later?