Making an object transparent, doesn't necessarily require it to be refractive like glass for example. We can use opacity to create a transparency effect. This is most useful when creating such things as Curtains, stockings, mesh netting, or, a wedding veil just to name a few. Let's take a look as it's extremely easy to do.
Examples
1. Uniform transparency: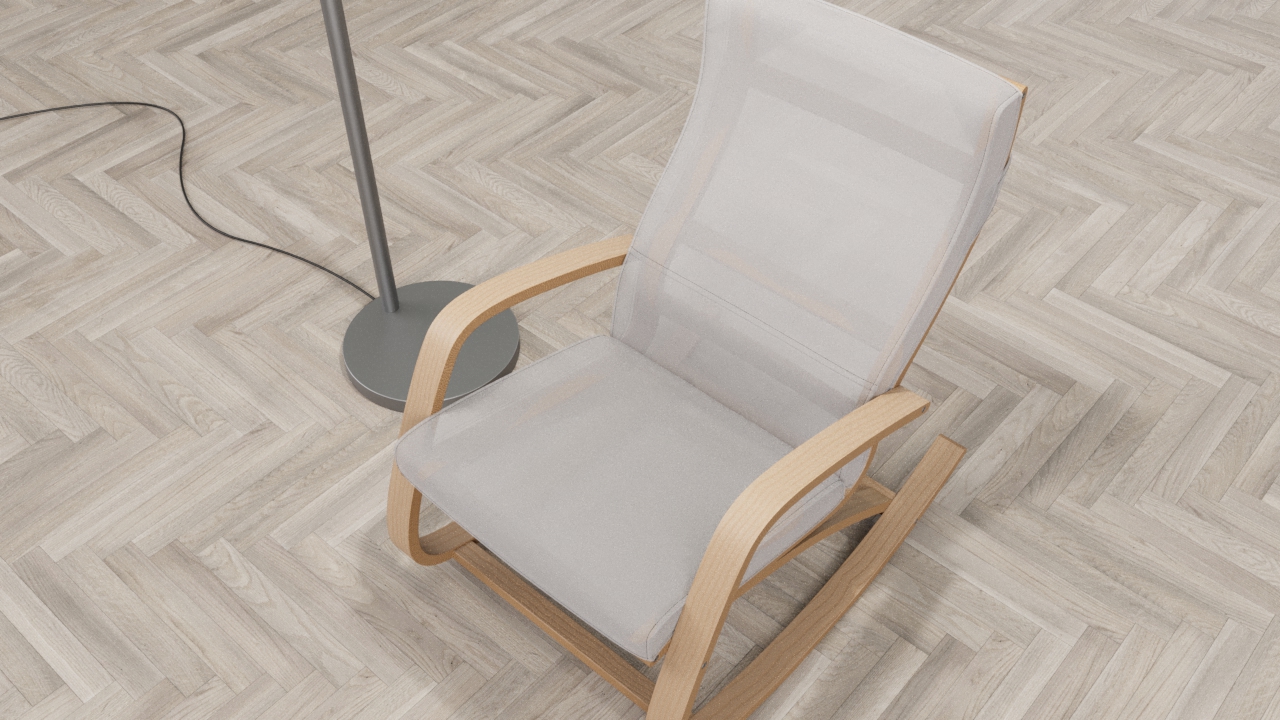 Material setup: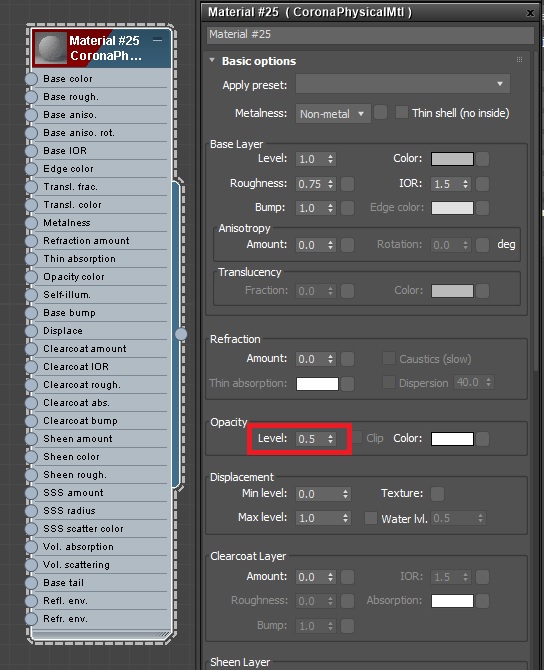 2. Procedural noise in Opacity color slot used to create "cutout" effect: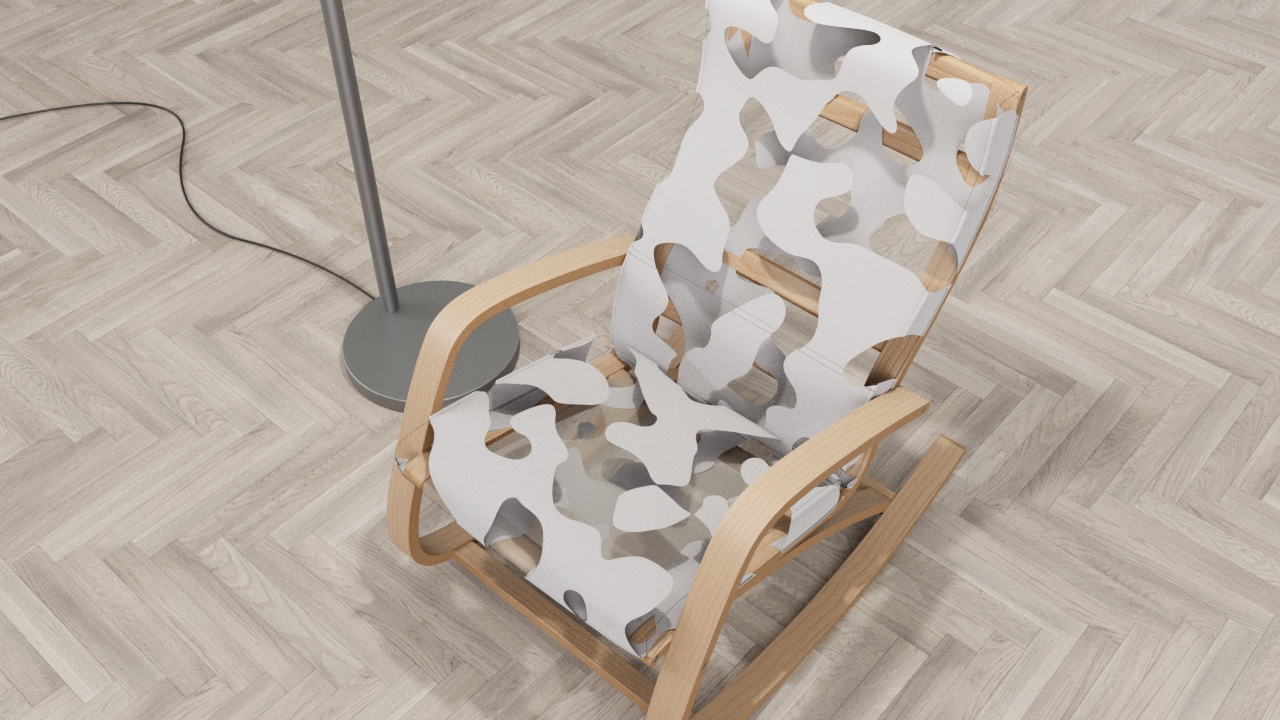 Material setup: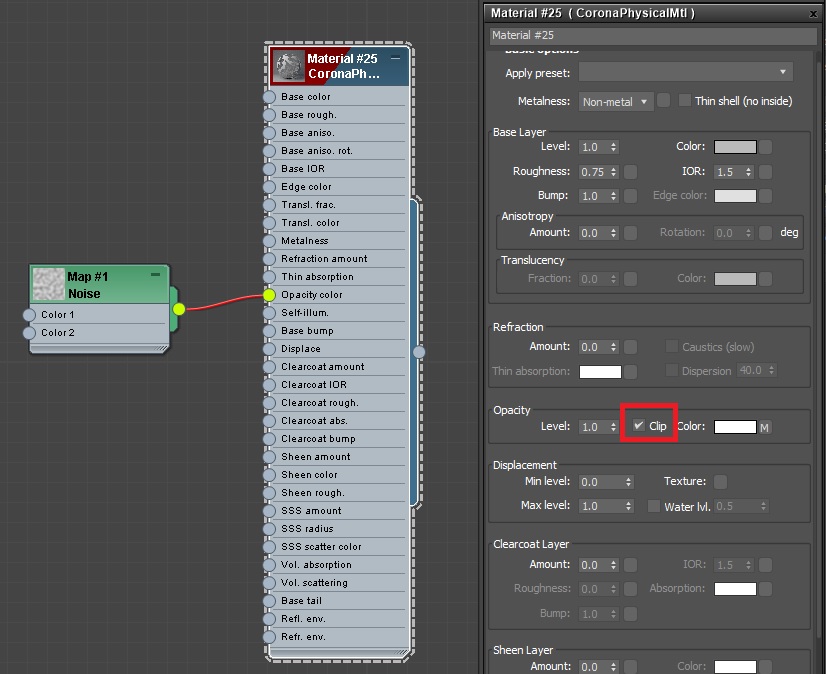 Note: the "Clip" option next to "Opacity Level" will clip the opacity map to 100% black and 100% white values only. Any smooth gradients (values between black and white) will be ignored.
If you want to create glass material that does not refract light (like soap bubbles or light bulbs), see: How to set up basic materials?