How to add daylight in Corona Renderer for C4D
To add daylight to your C4D scene:
1. Add a Corona Sky by going to Corona > Corona Sky
2. Add a Corona Sun by going to Corona > Corona Sun
If you render your scene now it will probably look overexposed. The reason for this is because Corona's default exposure is set to an "interior" lighting setup. To overcome this for "exterior" rendering, simply lower the Exposure (EV) of the camera to around -3, this can be done via the VFB or the Corona camera tag. Changing parameters in the VFB will automatically update the camera tag and vise versa.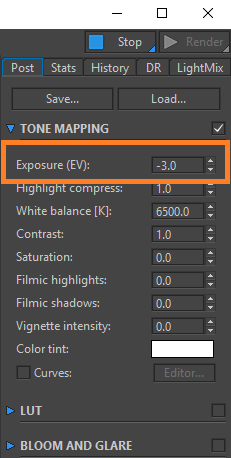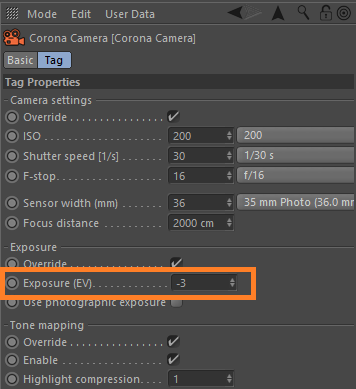 You should now have a well-balanced exposure as shown below: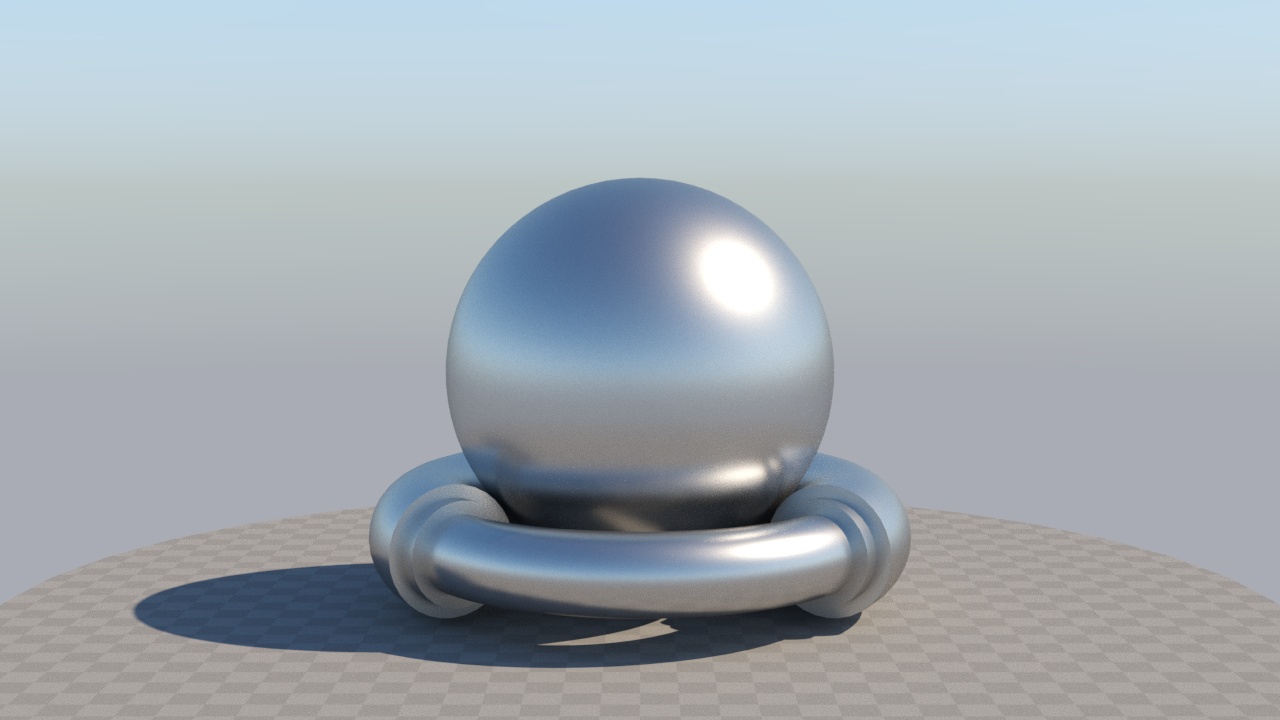 Scene rendered with Corona Sun and Sky.
The Corona Sky will be automatically linked to the Corona Sun, so if you change Corona Sun's position, the sky will change accordingly: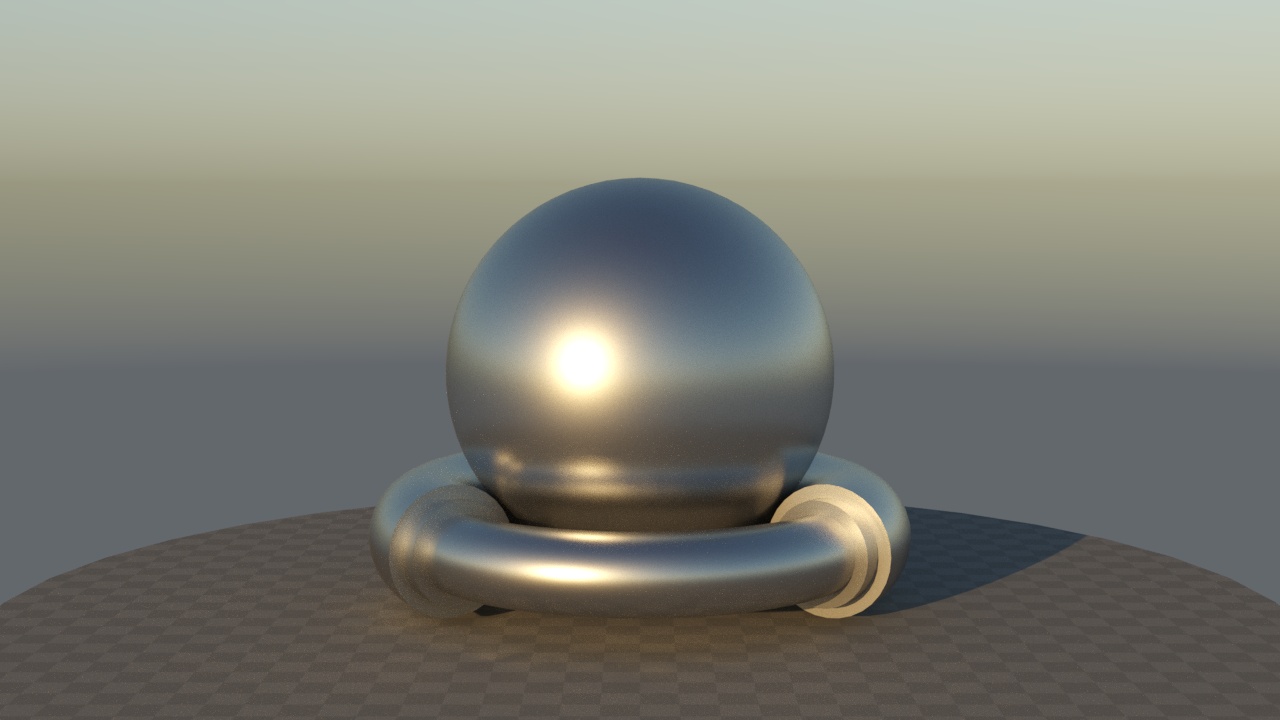 Sun position was changed - the sky updates according to the change.
You can also control the appearance of sun and sky by changing their attributes, such as sun's size and color: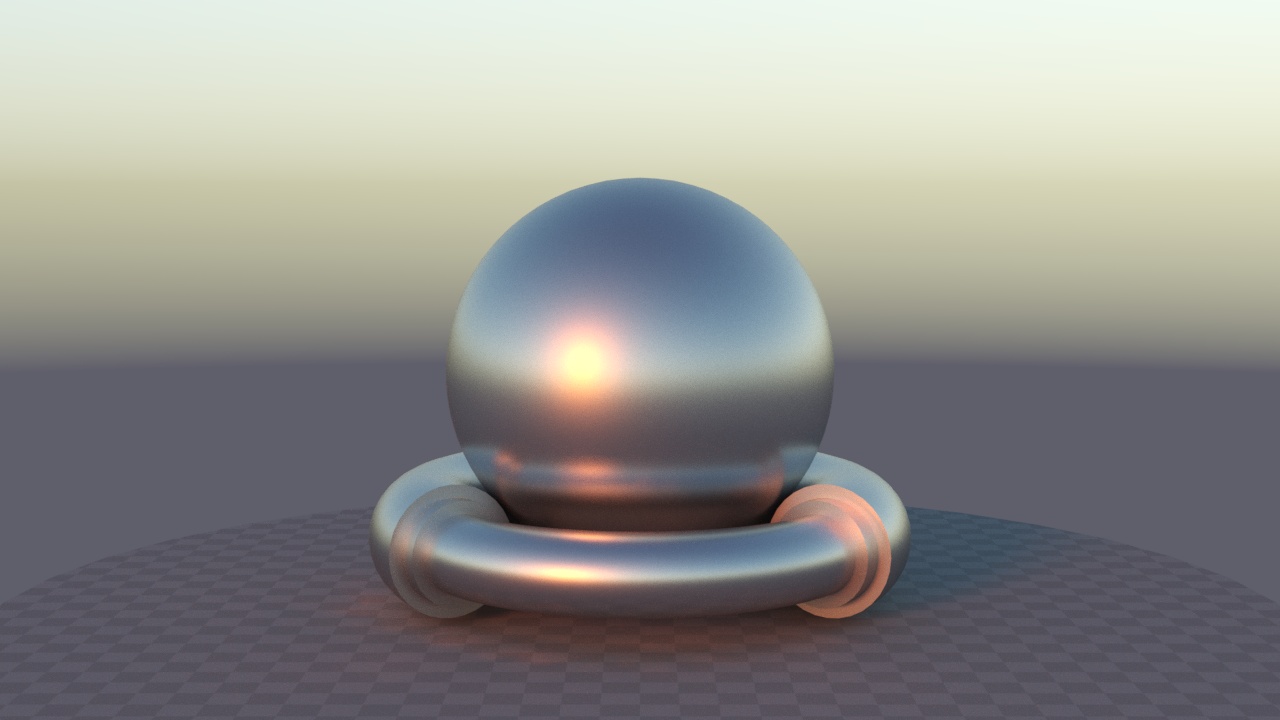 The sun's size and color was altered.
Starting with Corona Renderer 6, you can now use the Improved sky model, which gives you more natural and accurate results at sunrise/sunset scenes.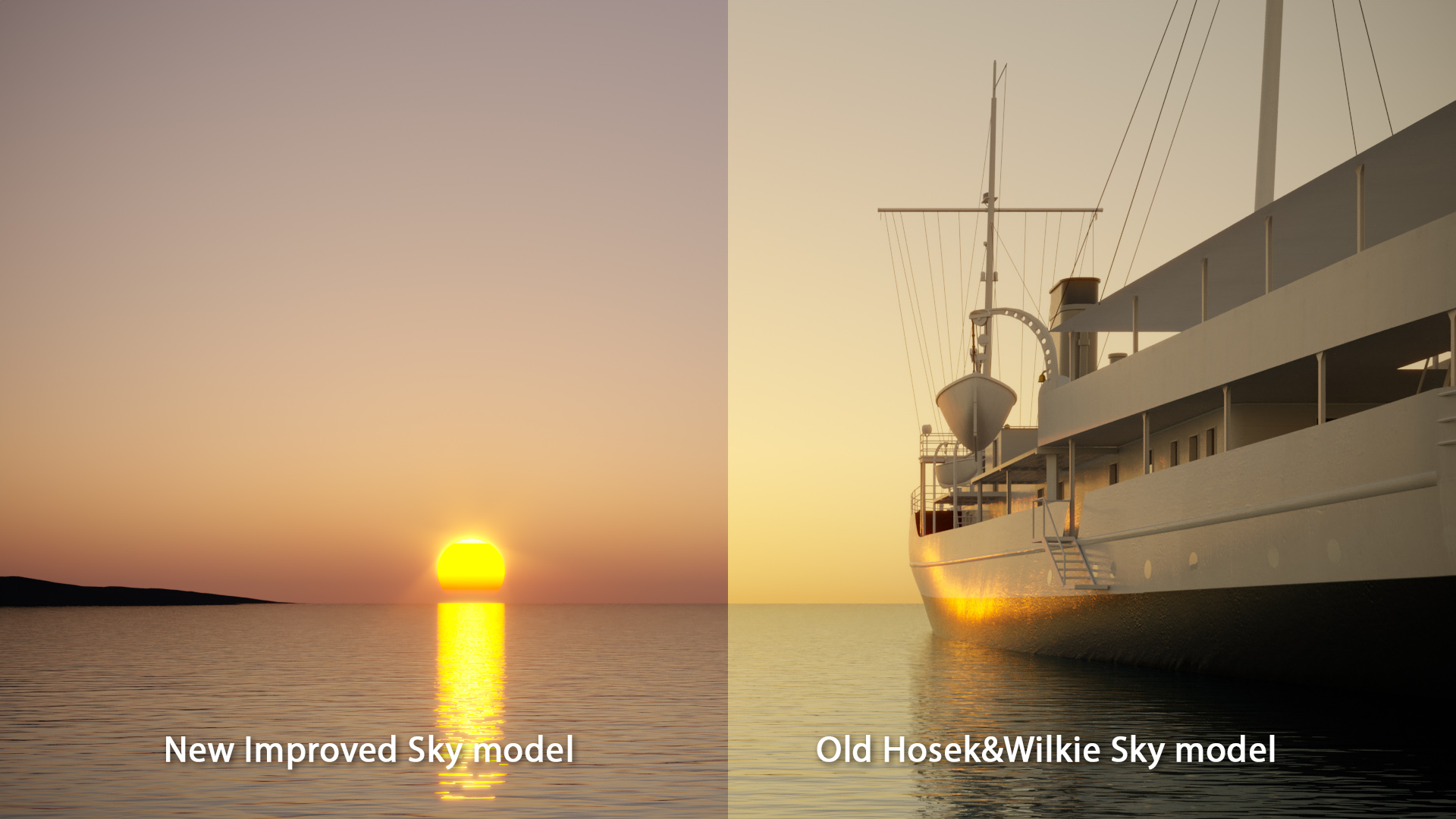 In Corona version 6, if you set the sky Type to be Shader/HDRI, now you can also set the Viewport preview resolution value, which lets you easily adjust the HDRI's orientation directly at the Viewport by adjusting the Offset U value.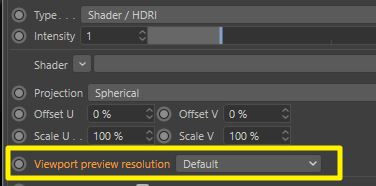 As for reference, the next table describes Corona Sun parameters: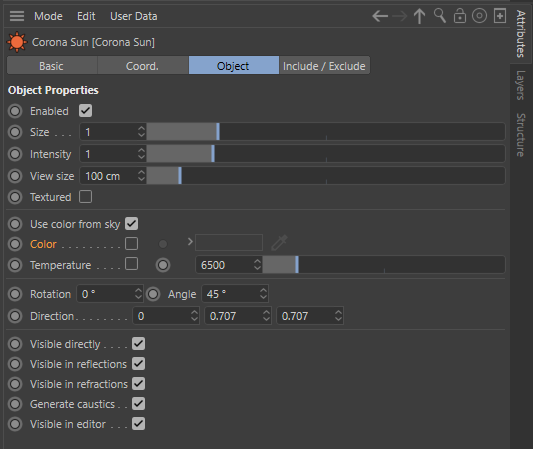 Corona Sun Attributes
| | |
| --- | --- |
| Property | Description |
| Enabled | Turns on/off the sun. |
| Size | Sets the size of the sun object affecting objects shadows at the edge (Soft/crisp). |
| Intensity | Sets the intensity of sunlight. |
| View size | Affects the size of the sun object icon at the viewport. (no effect on the render) |
| Textured | It allows the Sun to blend with the horizon at sunrise/sunset gradually. |
| User color from Sky | Use the Corona Sky as a color source. |
| Color | Sets a specific color to the sunlight. |
| Temperature | Sets sun color from temperature (in kelvin degrees). |
| Rotation | Sets the Sun's North direction. |
| Angle | Sets the Sun's Azimuth. (In Corona version 6, you can set this value below 0 degrees°). |
| Direction | Mathematically determines the sun Azimuth and North direction (automatically change its values when modifying Rotation and Angle parameters). |
| Visible directly | Turn on/off sun visibility in the render. (When this option is off, the sun is still visible in object reflections/refractions) |
| Visible in reflections | Turn on/off sun visibility in reflections. (When this option is off, the sun is still visible in render and objects refractions) |
| Visible in refractions | Turn on/off sun visibility in refractions. (When this option is off, the sun is still visible in render and objects reflections) |
| Generate caustics | Turn on/off sun capacity to generate caustics (Fast caustics solver must be enabled in order to this parameter properly works) |
| Visible in editor | Turn on/off sun object visibility in the viewport (only affects source icon position) |
Here you can find a description of Corona Sky parameters as for reference: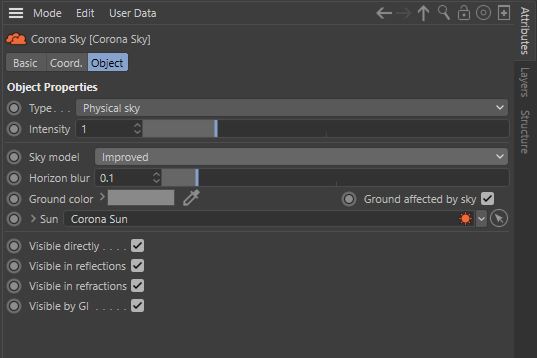 Corona Sky Attributes
| | |
| --- | --- |
| Property | Description |
| Type | This parameter allows you to define how the Corona Sky is going to work, whether it is using a Simple color, simulating a Physical sky, or using an HDRI/Shader. |
| Intensity | Sets the intensity of the skylight. |
| Sky model | Sets the sky model to be represented in the render. (In Corona version 6, you can set this to use the new "Improved" sky) |
| Horizon blur | Defines how much the horizon will blur in the render. |
| Ground color | Defines the color of the ground, below the horizon. |
| Sun | Sets the Corona Sun object in the scene to use, to change sky color when sun position changes. |
| Turbidity | Defines the dust amount in the air; lower values mean a blue and clear sky, meanwhile higher values result in a yellowish/orange sky. (In Corona version 6, this value is only usable when the Sky model is set to Hosek&Wilkie, if you are using the new Improved Sky model, this value will no longer be visible) |
| Visible directly | Turn on/off sky visibility in the render. (When this option is off, the sky is still visible in object reflections/refractions) |
| Visible in reflections | Turn on/off sky visibility in reflections. (When this option is off, the sky is still visible in render and objects refractions) |
| Visible in refractions | Turn on/off sky visibility in refractions. (When this option is off, the sky is still visible in render and objects reflections) |
| Visible by GI | This parameter lets you decide whether or not to consider the sky into the GI calculations. (When this option is off, the sky will not be considered for GI calculations at all) |