Follow these steps when using the V-Ray Material Library with Network or Distributed Rendering. Make sure that V-Ray Material Library is installed on a shared location that is available for all of your Render Nodes. If V-Ray has been previously installed, uninstall it first, and then start the new installation with the new paths as shown in the steps below.
Start the installation process on the

Workstations

and select the Advanced options button: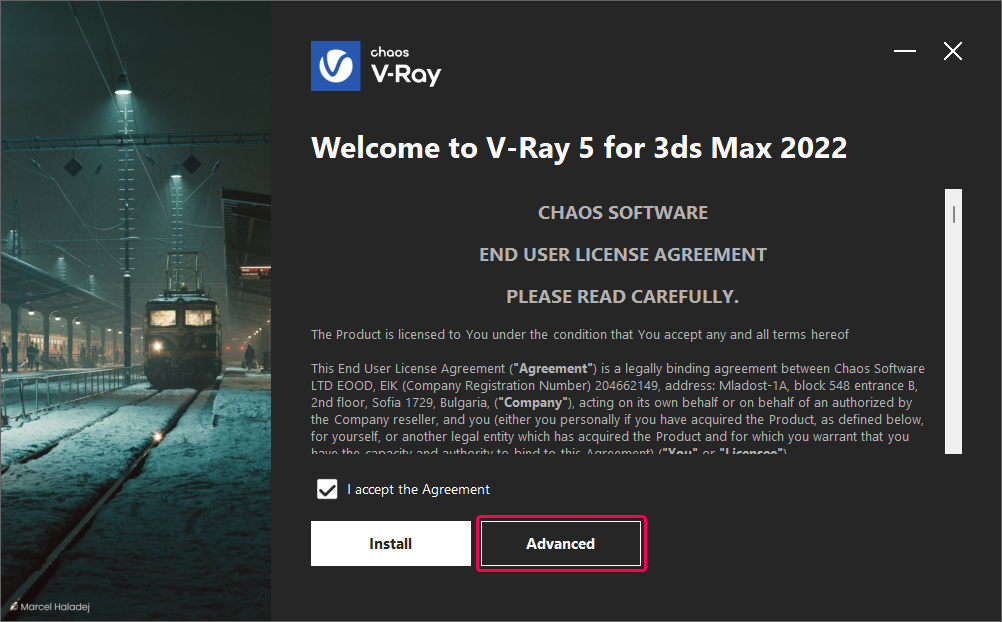 Select a V-Ray installation type: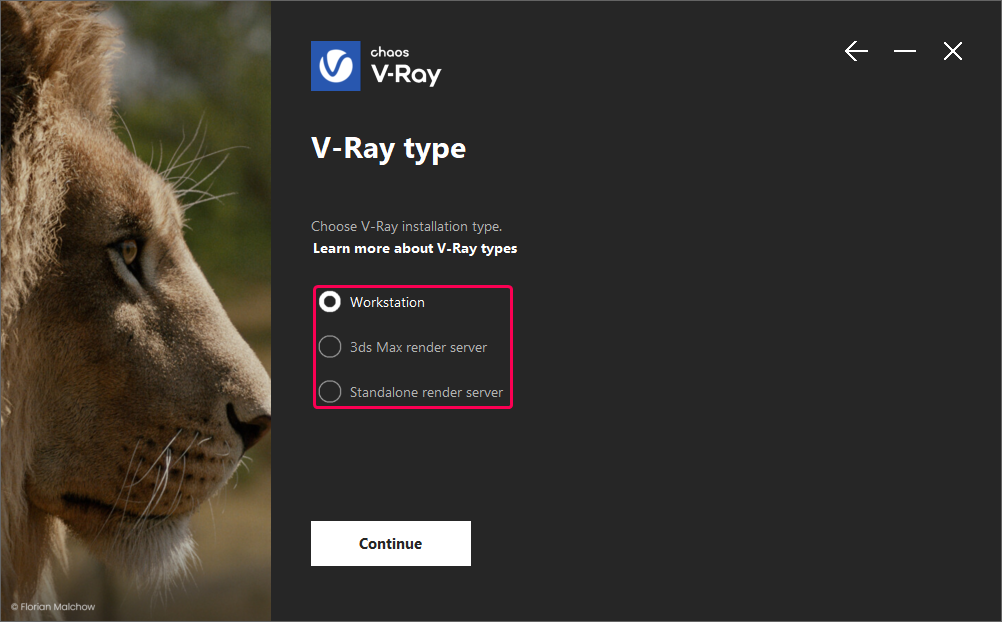 On the next screen, check the Download V-Ray material library checkbox and select the shared drive location:
Example: \\10.0.4.95\Shared_Drive\V-Ray Material Library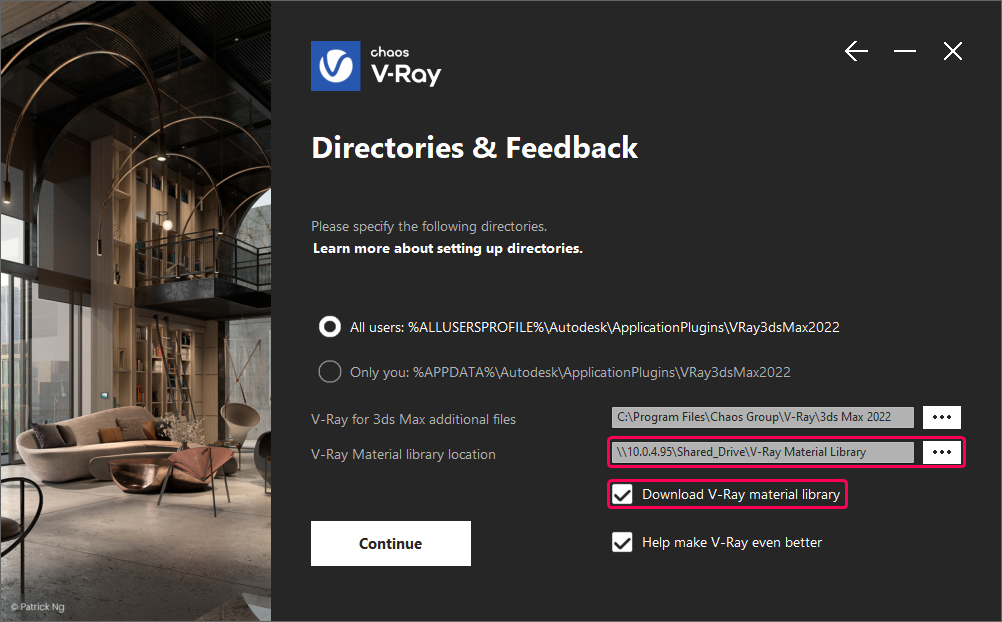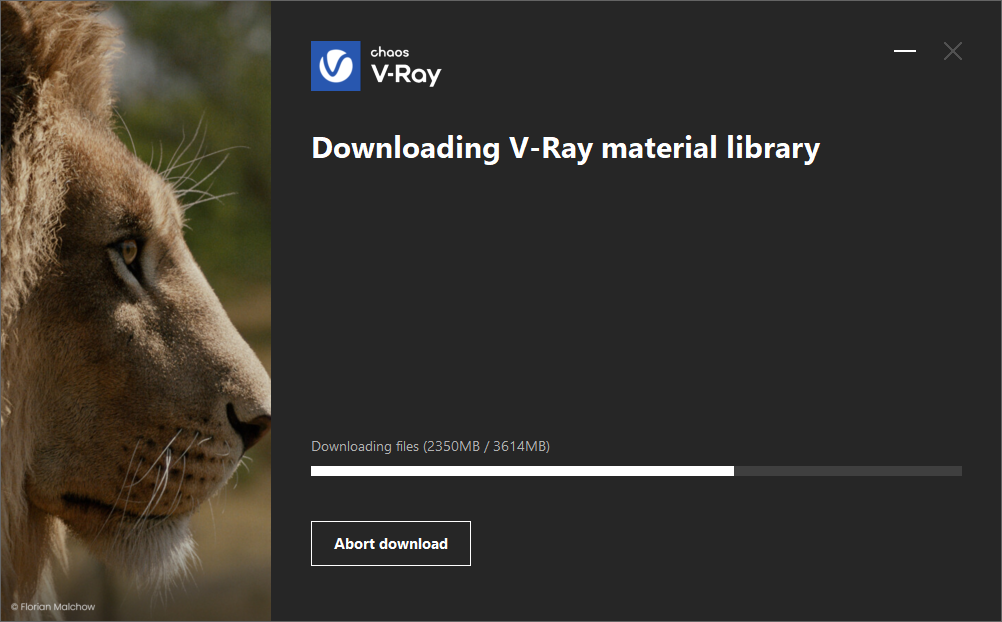 After the installation is complete, click Done and restart your computer: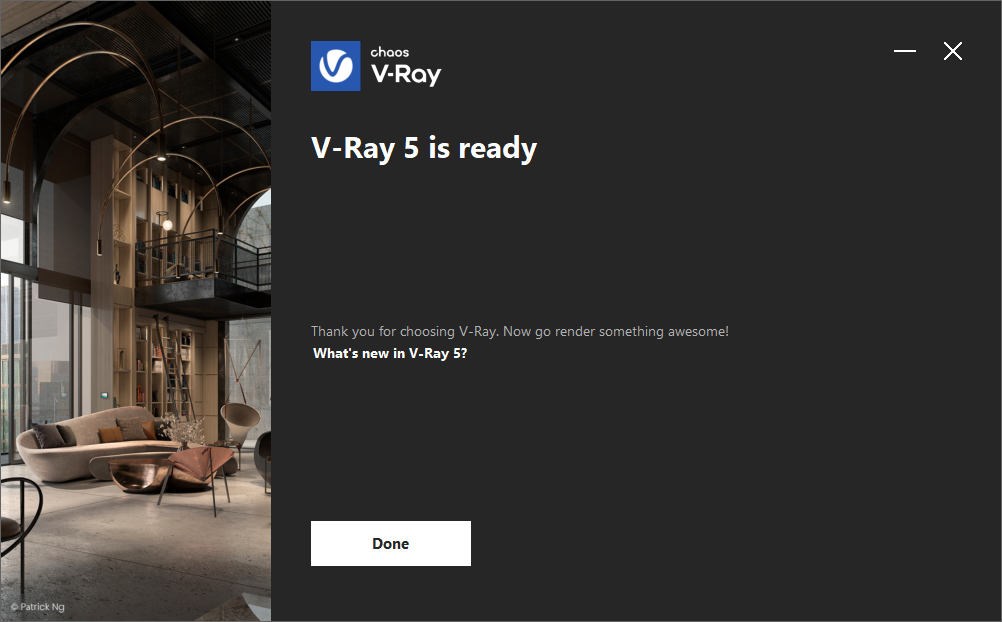 When the Workstations are back online, check if the material directory is accessible from each computer in the network. Also, in order to confirm if the new setup is working properly, try to run a simple scene.
After the installation of the Material Library to the network shared drive, Windows Registry needs to be set on all Workstations and Render Nodes, one by one, and this will tell the renderer, where the materials are stored. So you don't need to download the library on every Workstation and Render Nodes.
Navigate to "HKCU\Software\Chaos Group\V-Ray Material Library", and create Download Path
If not exists with a value of the Material library Network path. You can see here more details on how to find the registry:
https://docs.chaos.com/display/VMAX/V-Ray+Material+Library+Browser#V-RayMaterialLibraryBrowser-MaterialLibraryInstallation
Render Node additional setup.
The last step is to set the correct (network) Material Library path for the 3ds Max itself, again on all Render Nodes: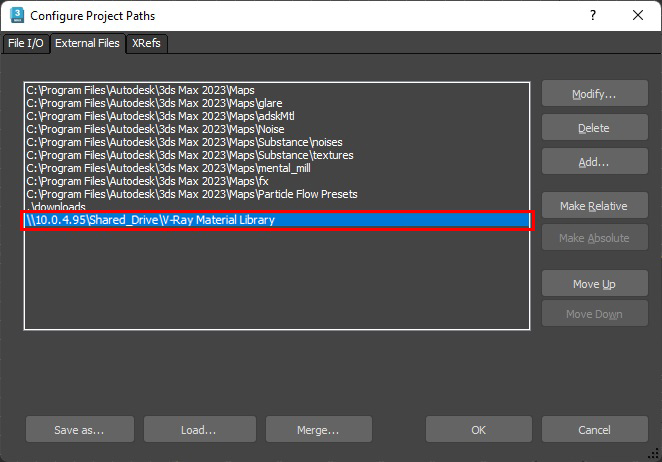 Note: If you cannot open 3ds Max UI on the Render Nodes due to missing licenses and you do not want to activate them - you could set the External Path, where the 3dsmax.ini and 3dsmax.mxp are modified - please check this article.

If this doesn't fit your workflow, you could use the Transfer missing assets check box in the V-Ray distributed rendering settings menu.