Corona Mixture Shader - C4D
The Corona Mixture shader allows for blending two input shaders (be it procedural shaders or texture images) and a "Mix strength" mask, using operations similar to blending modes commonly found in 2D compositing software. The available blending modes are:
Add
Subtract
Multiply
Divide
Minimum (Darken)
Maximum (Lighten)
Mix
Gamma
Difference
Screen
Overlay
Color Dodge
Color Burn
Linear Burn
Linear Light (Add Sub)
Soft Light
Hard Light
Vivid Light
Pin Light
Hard Mix
Exclusion
The "Perform mixing in sRGB space" checkbox makes the Corona Mixture shader operate in sRGB color space, which makes its results identical to those of 2D image editing software. Usually, there is no need to disable it.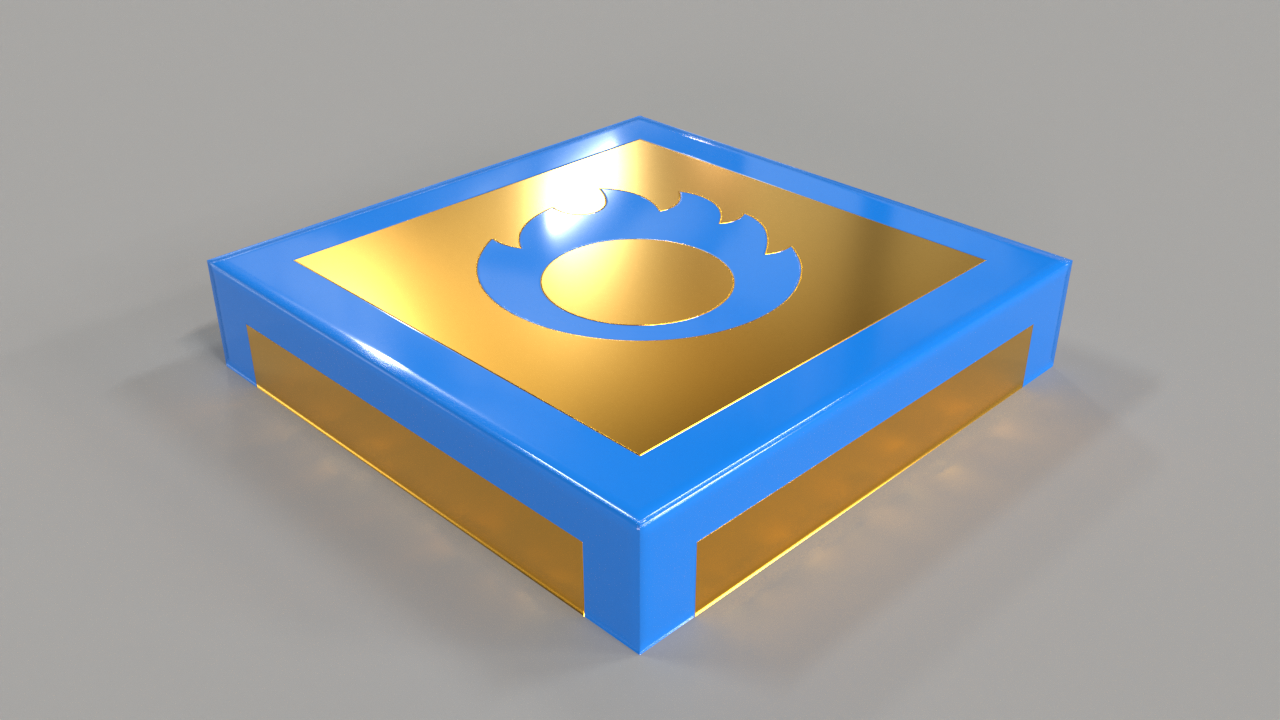 How to use it
---
The use of this shader is simple, you can create a Corona Material and load the Corona Mixture shader in any available texture slot where you require to mix either color or texture maps.
You can start by defining a texture map or color for the "Base layer" section, another texture map or color for the "Top layer" section, and finally define how these are going to be mixed ("Mix operation").
Additionally, you can adjust the presence of the top layer by using the "Mix strength" value, and the mixing mask (in case you need one).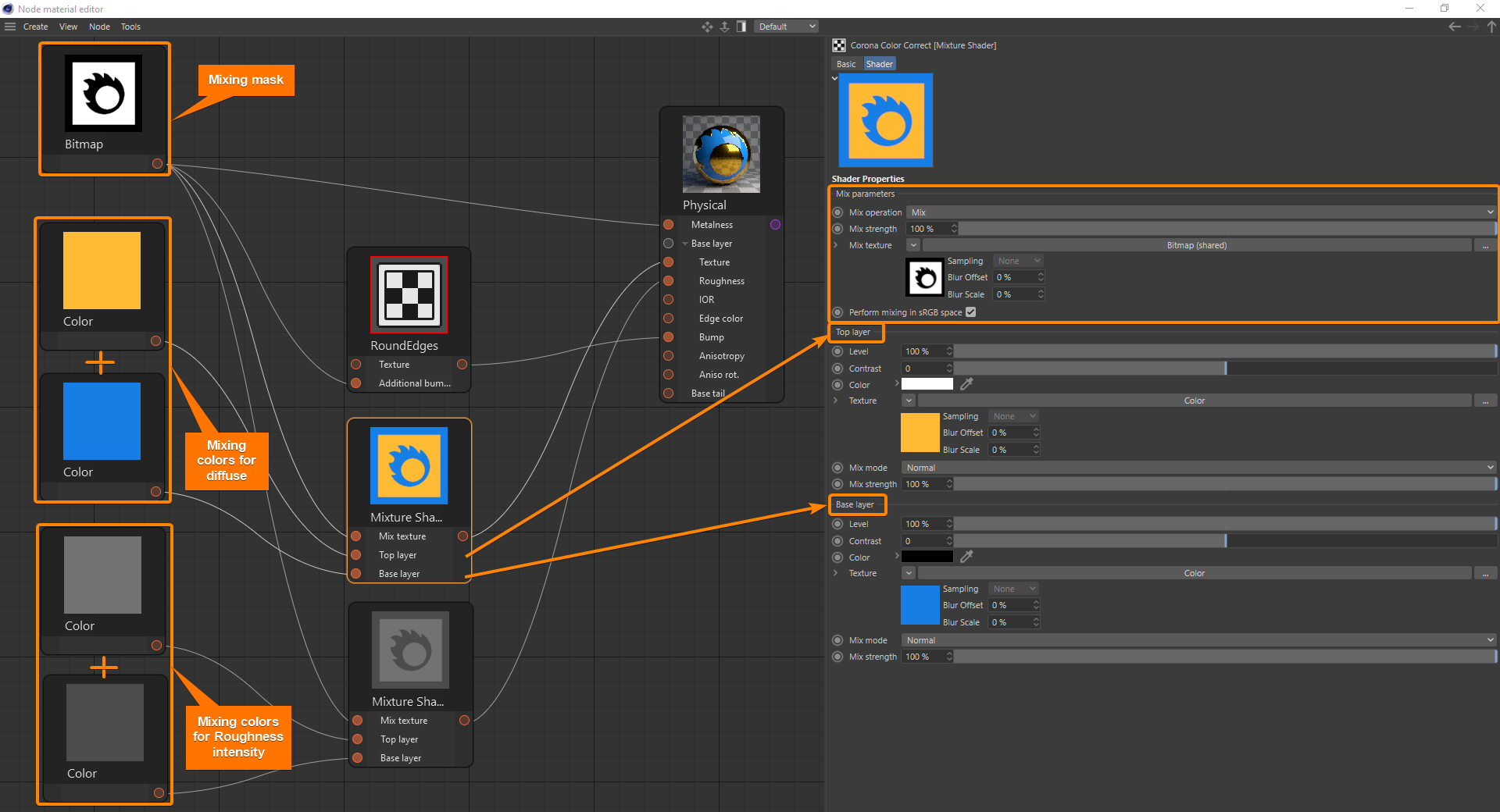 Examples of use
---
Example A
In this example, we've used a Corona Multi shader to influence and modify the visual perception of the palm leaves color.
The original image (without the Corona Mixture shader):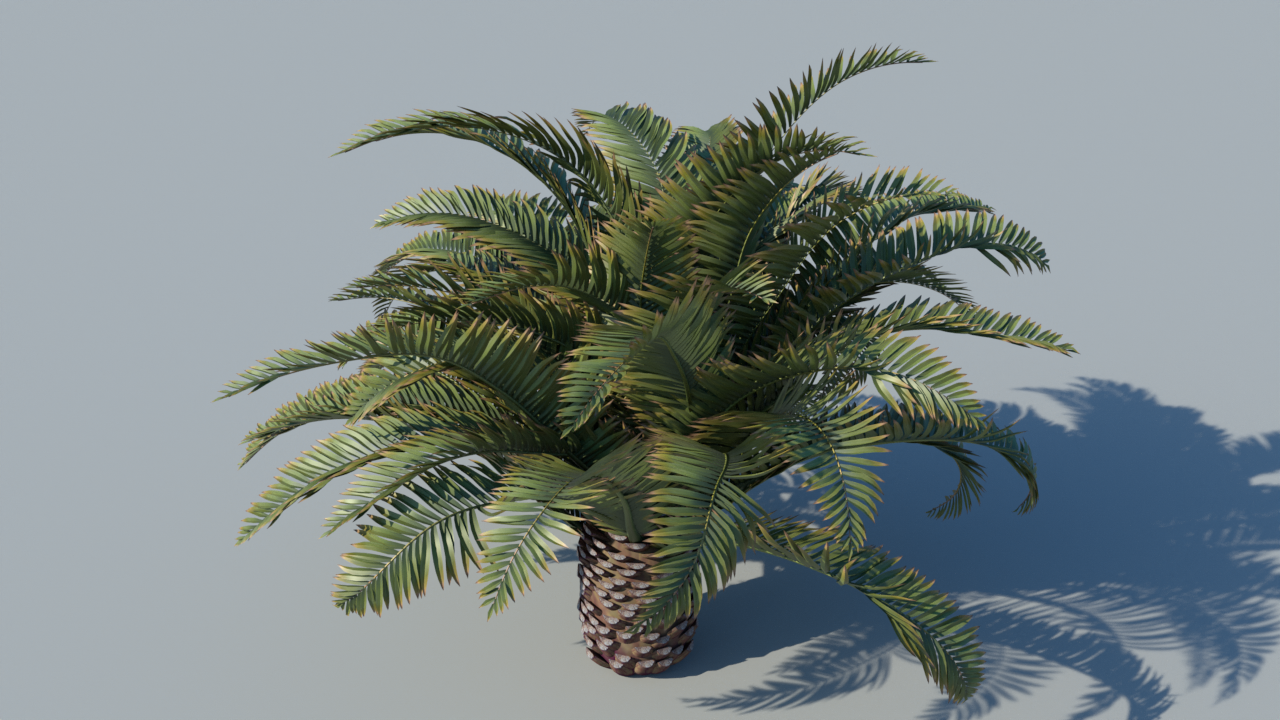 The resulting image (using the Corona Mixture shader):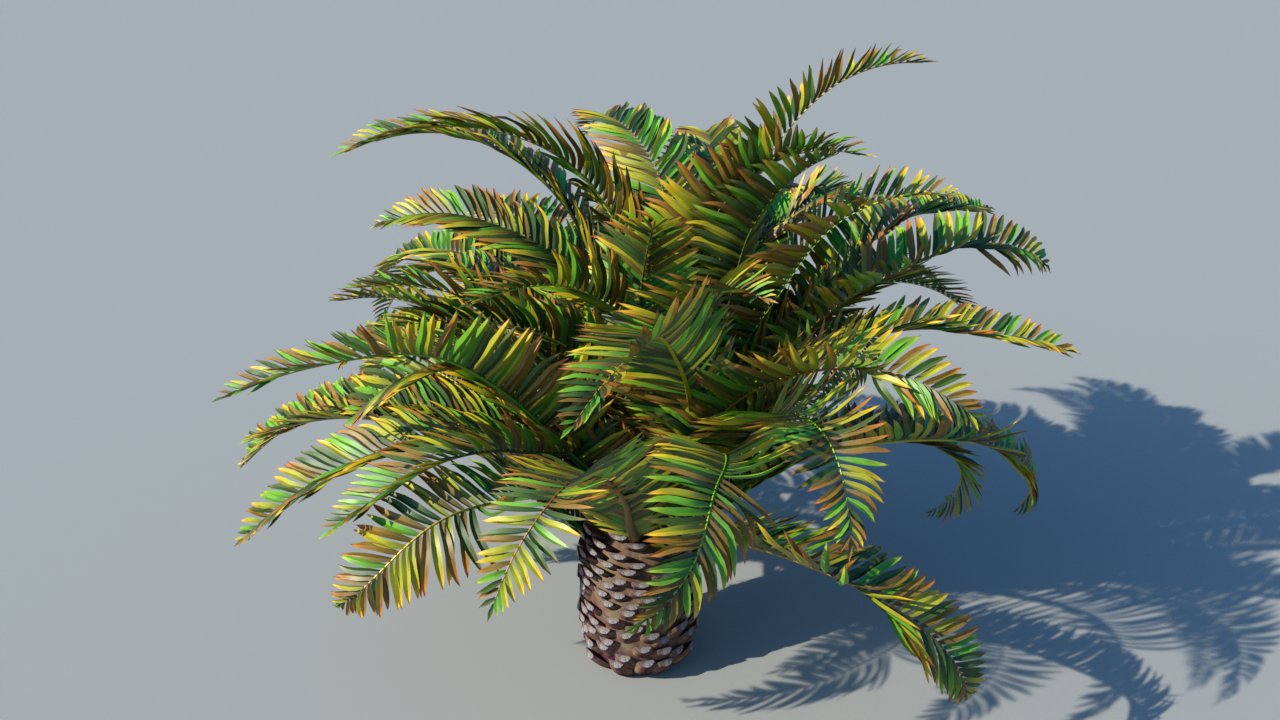 The material setup