Corona Color Mix Shader for C4D
The Corona Color Mix shader basically copies the functionality of the C4D "mix block". For example, it includes the parameters with ''mix mode'' that are usually present for each channel in C4D materials. The Corona Color Mix shader was added to handle some special cases when converting some older user scenes and also to allow you, to have an equivalent of the "mix block" for things like glossiness and other properties in our materials.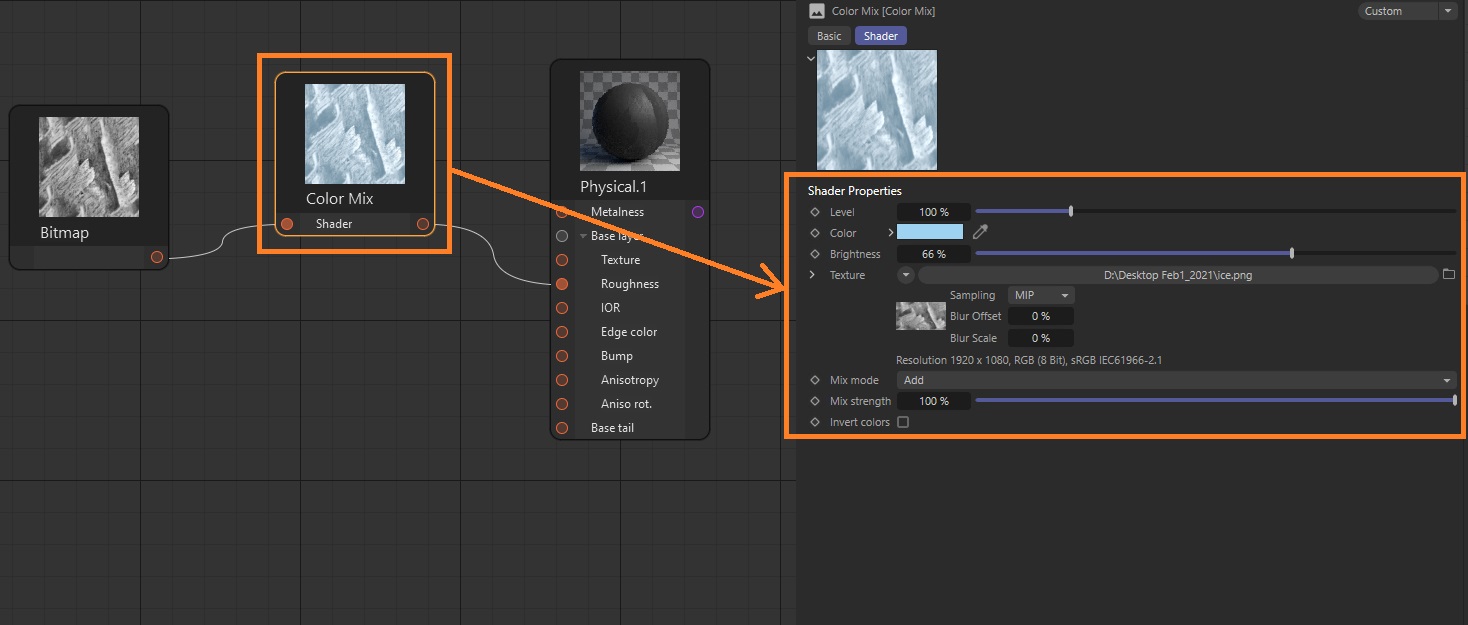 Corona Color Mix shader user interface showing how a bitmap can be blended with a solid color.