This tutorial walks you through the steps of creating a shadow/matte catcher object.
You can download the project files for this tutorial here.
Note: that the following software is used for the project: Cinema 4D R25.117, V-Ray 5.20.03.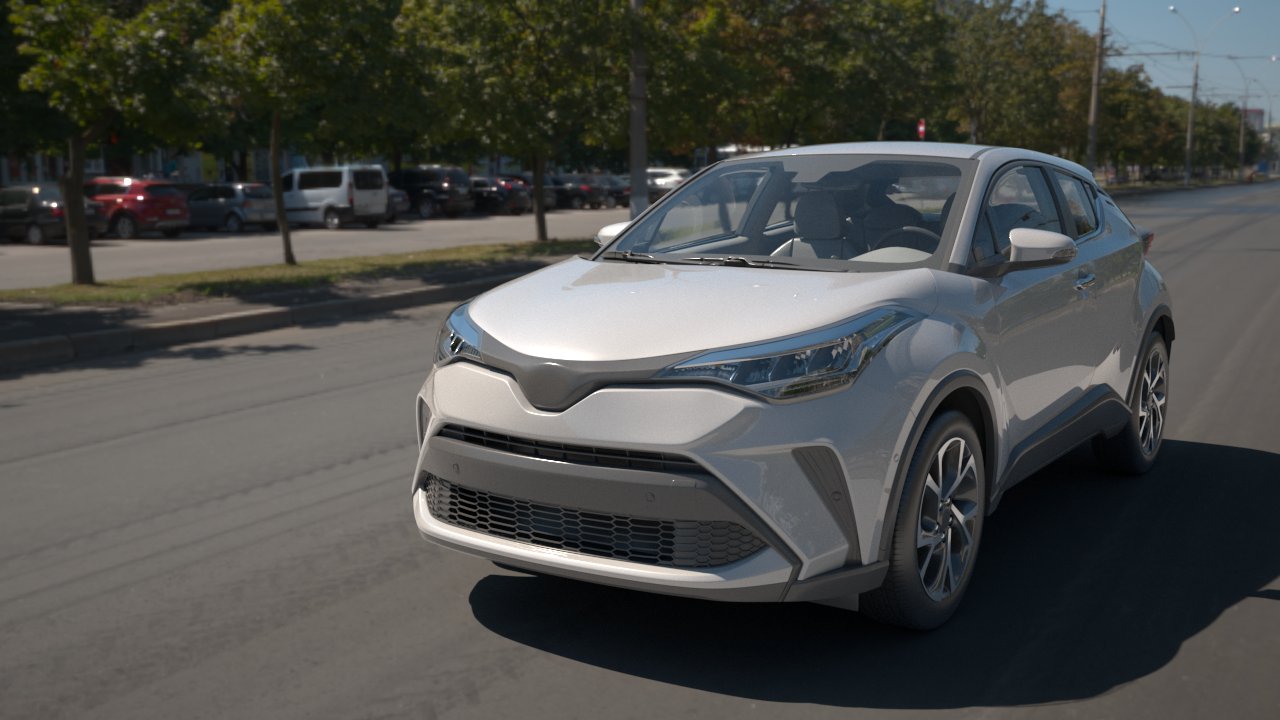 What is a shadow catcher?
A shadow catcher is a Matte object, which is not directly visible in the render but "catches" the shadows cast from an object. This approach is perfect for achieving a photorealistic render, compositing a 3D object with a shadow on top of an environment map or just as a backdrop.
For the purpose of this tutorial, we used car geometry from Chaos Cosmos 3D content library. The scene lighting consists of a VRayDome light and an HDRI from Poly Haven used as an environment override.
Steps
1. Add a V-Ray Object Properties tag
Select the object that you want to turn into a shadow catcher. In most, cases that is a plane that catches the shadows of the object above.
In the Objects manager, go to the Tags dropdown > V-Ray Tags > Object Properties. Alternatively, right-click on the object in the Objects manager and add the V-Ray Object Properties tag from there.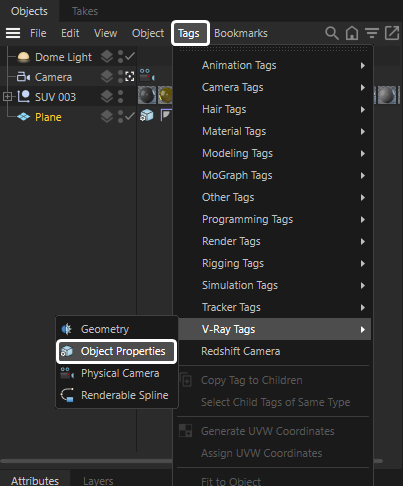 With the Object properties tag selected, go to the Matte Properties tab in the Attributes manager. Then proceed on and:
enable the Matte Surface option

set Alpha Contribution to -1.0 (This means that the object's alpha is cut out from the alpha of the objects behind it)

enable the Shadows (this option makes the object receive shadows)

enable Affect Alpha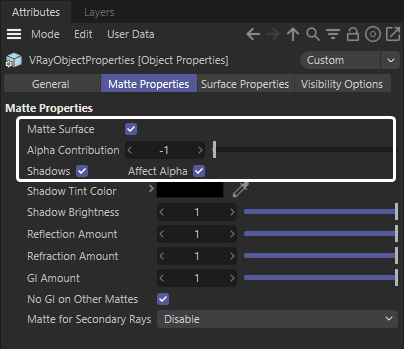 2. Set up the environment map
Once a shadow catcher is added to the scene, it shows the background color behind it. The default color is black and if you want to see the HDRI image in the background, copy the shader from the Dome light.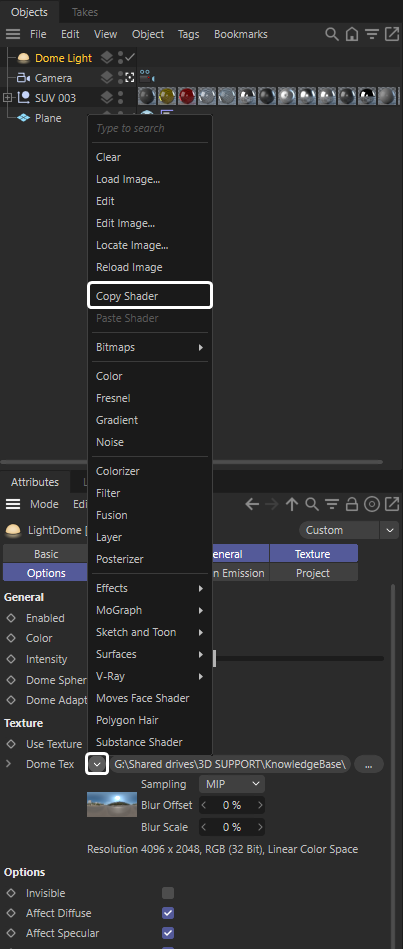 In the Overrides tab of the V-Ray settings, under the Environment rollout, enable Override Background and paste the shader in the texture slot.