When running the Corona installer from a Network/Shared location, an error may appear: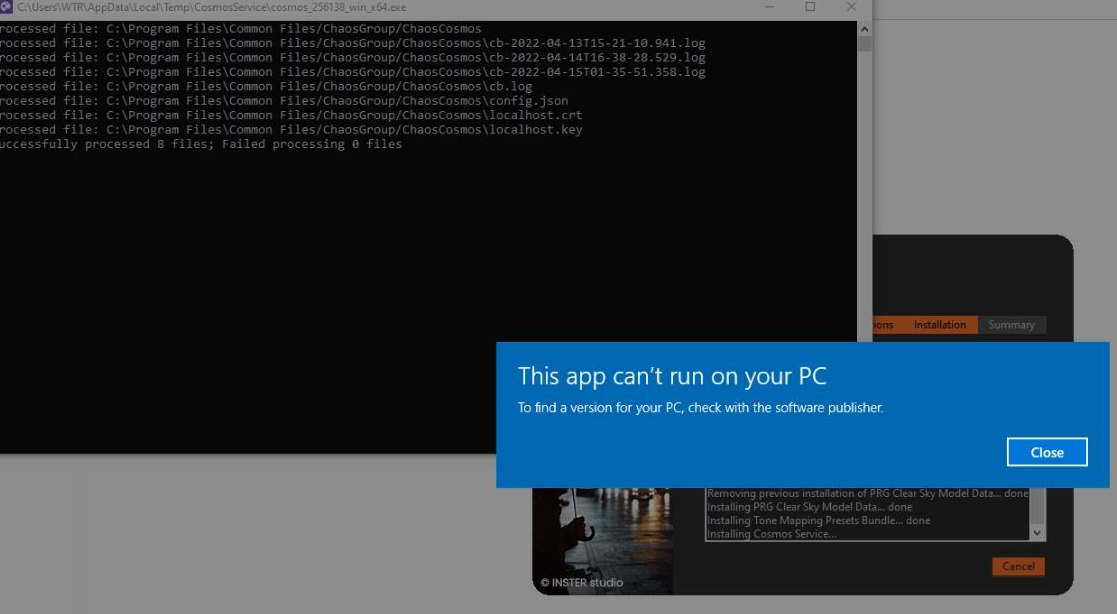 "This app can't run on your PC. To find a version for your PC, check with the software publisher".

This may be caused by an operating system limitation related to UNC paths.
Solution:
Place the Corona installer on a local drive (either directly on the C: drive, or on your Desktop, in the downloads Downloads folder, etc.) and re-run the installation.
In the future, this will be addressed and the Corona installer will be available to run from network locations.