This quick tip article guides you through the process of creating a gobo/projector light effect using V-Ray Lights.
Step 1
Create a V-Ray Light and set its type to "Disc":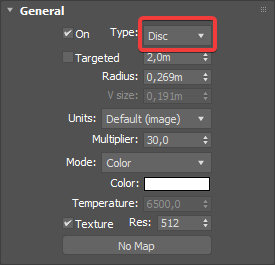 Step 2
Make the light fully directional by setting the Directional parameter to 1.0 in the light's Rectangle/disc light parameters rollout:

Step 3
Plug the texture you want to project in the light's Texture map slot: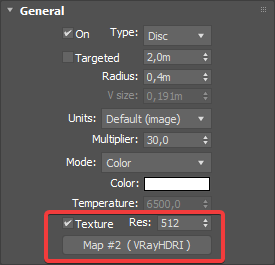 Step 4
If you render now you'll get the following result: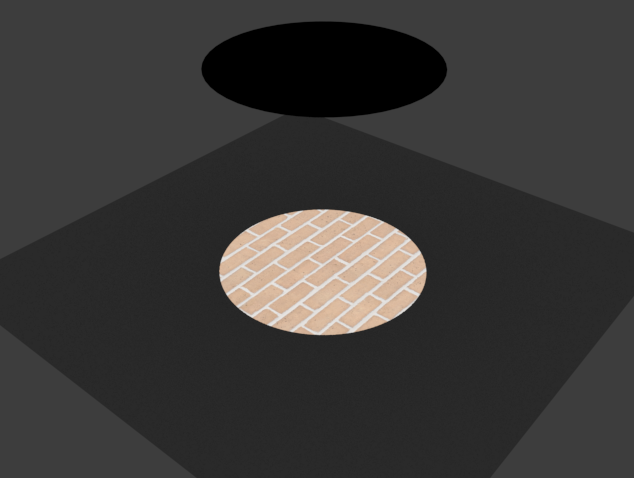 Note: depending on the case, you might need to lower the light's intensity to get the texture
projection visible.
You'll notice the gobo light has a very sharp edge, but you might want to add a bit of a falloff to make the transition smoother. The next steps show you how to do that.


Step 5
Open the Material editor and drag-and-drop the projection map that's plugged into the light's Texture slot:

Step 6
Create a VRaySoftbox map and plug the projection map into its Base slot: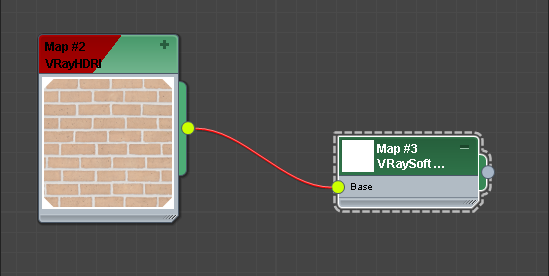 Note: Make sure to turn on the Base Color map in the VRaySoftbox Base parameters: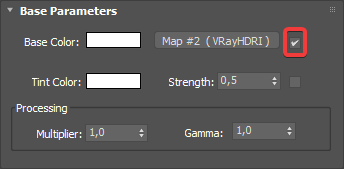 Step 7
Plug the new VRaySoftbox map into the light's Texture slot:

Step 8
In the VRaySoftbox parameters, scroll down to the Gradients rollout and turn on Radial Vignette.


Note: The Radial Vignette gradient goes from black to white which doesn't give us the result we are
after. Flip the gradient colors either manually or by using the Flip checkbox: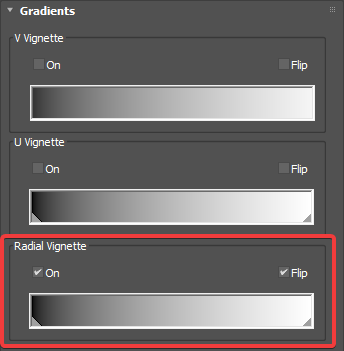 Conclusion
If you render now, you get a nice falloff toward the edges of the projection. Feel free to adjust it as needed by tweaking the Radial Vignette Gradient ramp of the VRaySoftbox map.