3ds Max is configured to use incorrect gamma X. Value of 2.2 is required for correct output.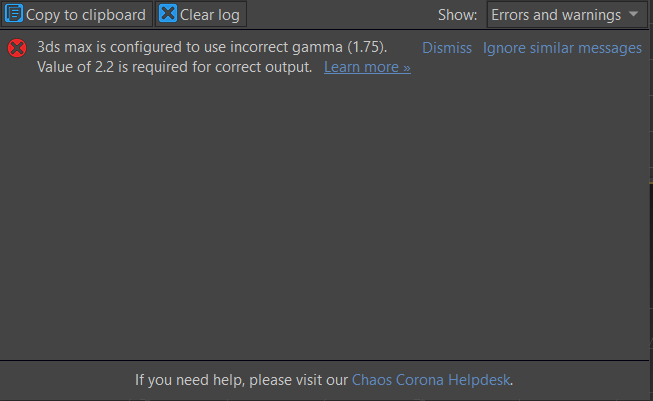 This message means your 3ds Max installation is setup to use incorrect gamma setting. As Corona does not support non-linear workflow, having wrong gamma setup will result in worse output quality, performance problems, and unpredictable outputs when saving to different formats or using distributed rendering. You should always use the following gamma settings when working with Corona:
Possible causes:
Gamma Value in 3ds Max Gamma and LUT preferences is set to value other than 2.2.
Solutions:
Max 2015 and newer:
In top menu, go to Customize > Preferences
Click "Gamma and LUT" tab and make sure Gamma is set to 2.2 and both "Affect Color Selectors" and "Affect Material Editor" checkboxes are enabled