How to change the tooltips language?
Since Corona Renderer version 1.5 it is possible to change the language of tooltips. Simply go to Render Setup > System and press the "System Settings" button at the very top of the rollout. A new "Corona System Settings" window should appear with various options, including "Tooltips Language", which you can select from the drop-down menu.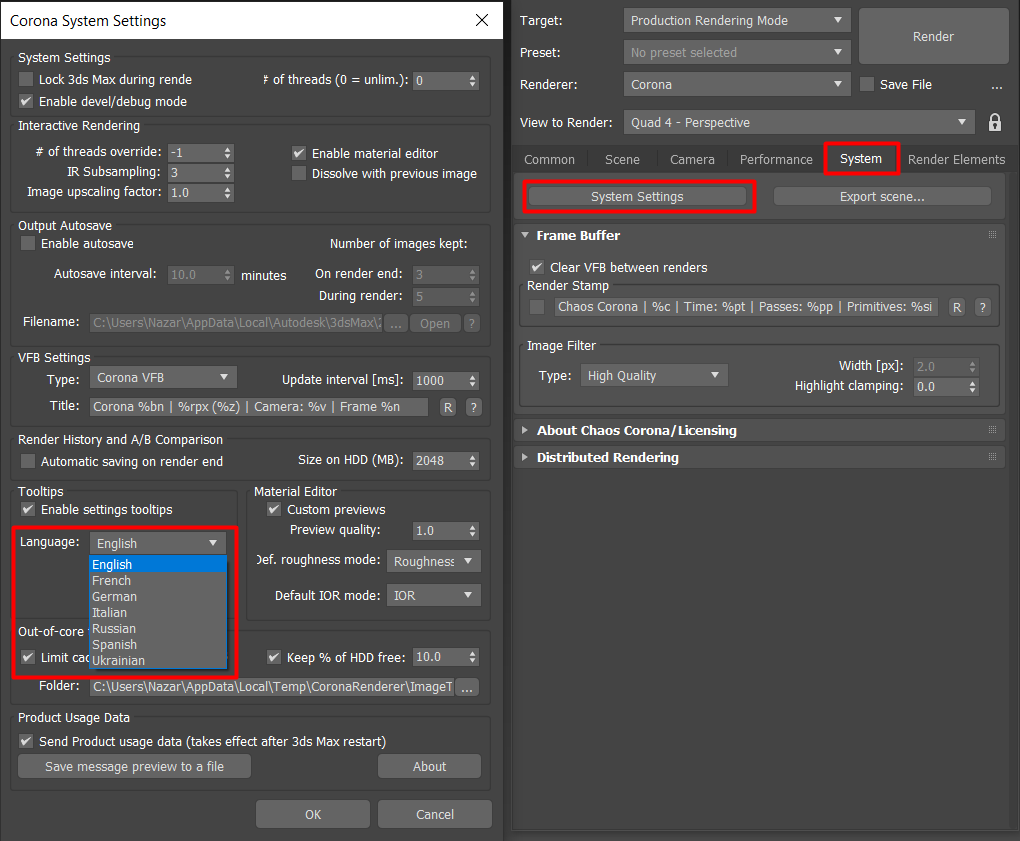 If you spot any mistake in the localized tooltips, please notify us about this.