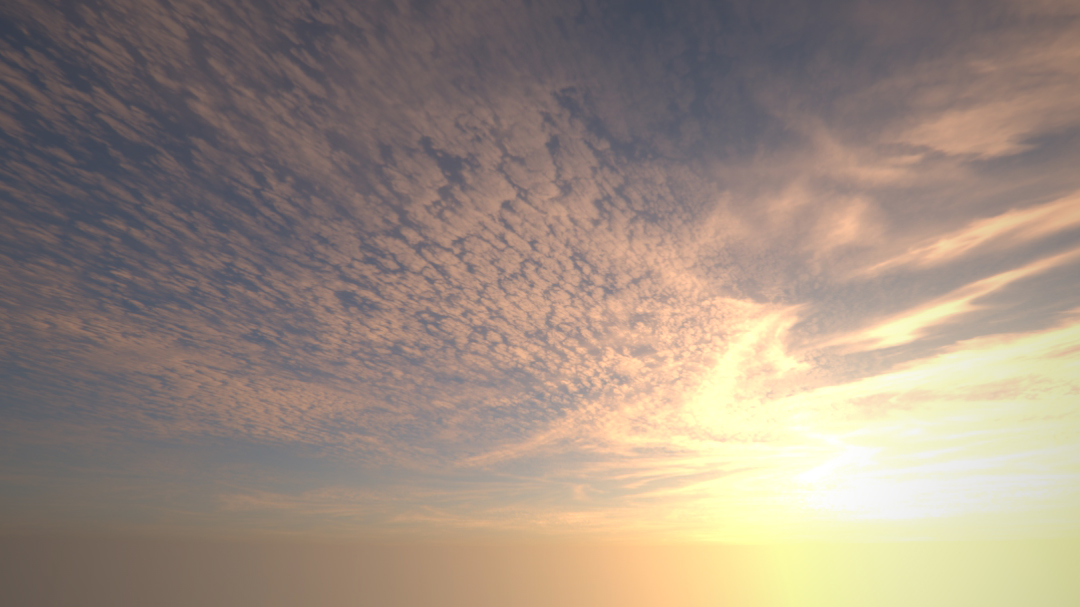 Corona clouds are available in Chaos Corona 9 and newer. Adding such elements as clouds to your scene has never been easier. Simply add a Corona Sky and Sun object to your scene and in the Sky object, click on the Clouds tab and select ''Enable''. Within seconds, your scene has now been populated our graceful clouds!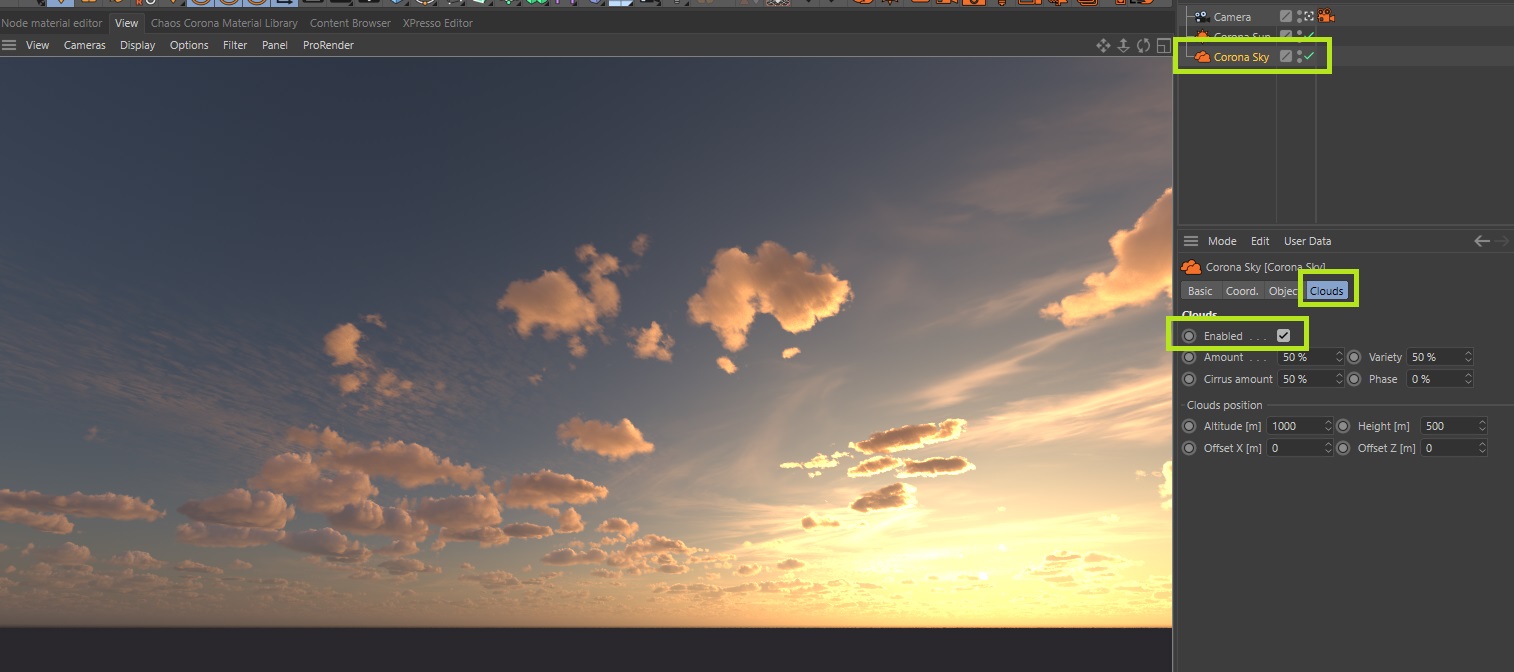 Corona clouds allows you to control the cloud coverage in the following ways:
Clouds
Amount: The amount of the main clouds such as Stratus, Cumulus, Cumulonimbus.
A value of 0% means there will be no clouds in the sky, whilst a value of 100% means the sky will be fully covered.
Variety: Randomly changes the appearance of the main clouds.
Cirrus amount: The amount of cirrus clouds (high altitude clouds).
A value of 0% means that no cirrus clouds will be visible in the sky, whilst a value of 100% means the maximum amount of cirrus clouds in the sky. The top most image above for example.
Phase: Determines minor perturbation of the clouds to simulate their change over time. This can be useful for animations or timelapse style renders.
Clouds position
Altitude: Controls the altitude (measured from the ground) at which the main clouds will start.
Height: Controls the height (thickness) of the main clouds. Increasing this value will lead to heavier clouds, whilst decreasing it will result in lighter (more transparent) clouds.
Offset: Offsets the clouds horizontally in the sky.
Corona clouds work in conjunction with our Sky/Sun object. It's the same Sky/Sun object that you're used to in the past, just with the added power of clouds! So as you change the rotation or angle of the sun's positioning, the appropriate light will also be represented in the clouds. An example of such can be seen below as the sun's position has been lowered dramatically. They can even be added to the LightMix panel for further post-processing!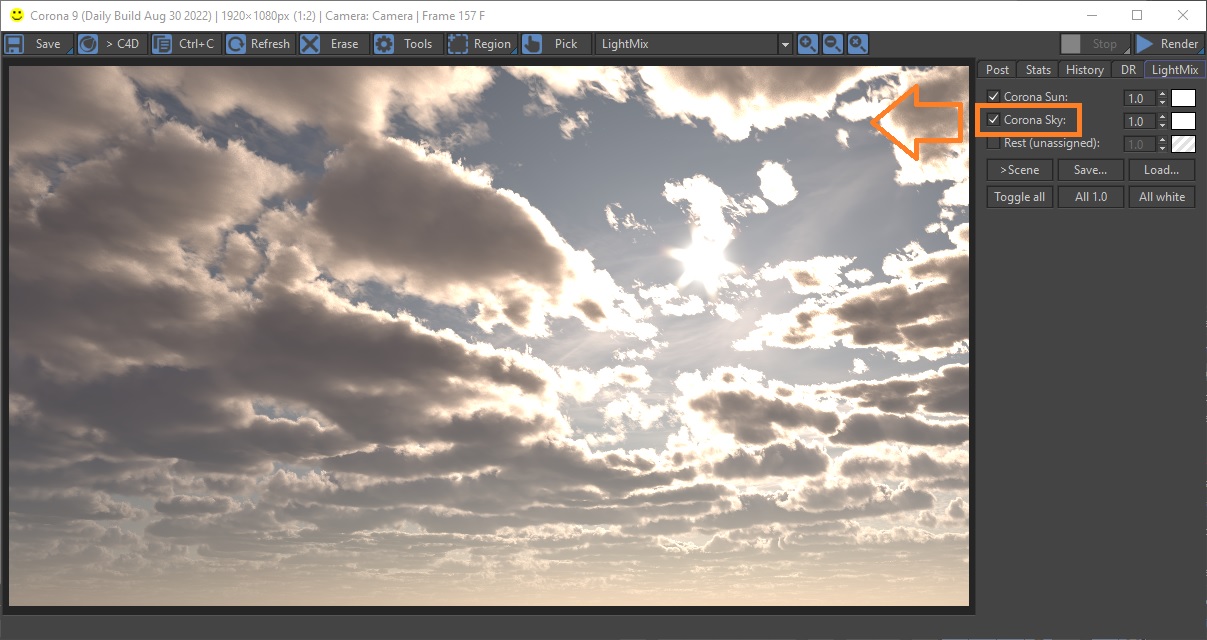 Corona clouds as seen in the LightMix panel.
Examples: