How to use Corona Sky Clouds - 3ds Max
Procedural clouds have been added to the Corona Sky in Corona 9.
To enable them, simply add a Corona Sky map as the scene environment and in its settings you will see the "Clouds parameters" rollout: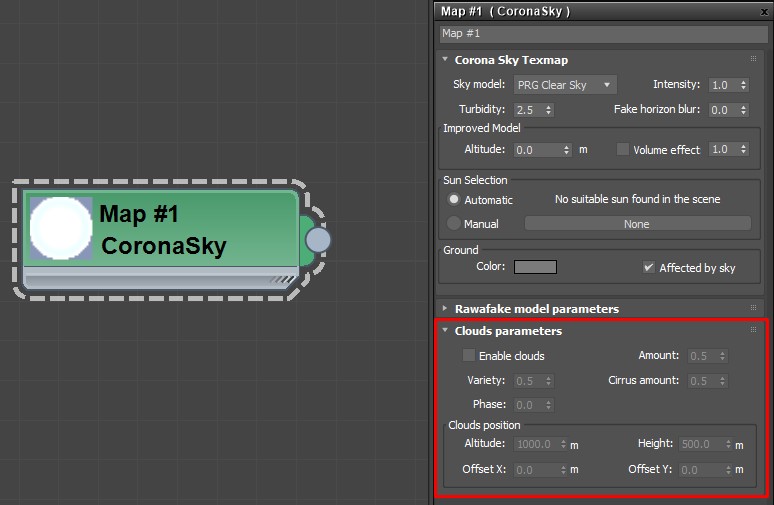 Here is what the Corona Sky map looks like with default Clouds parameters: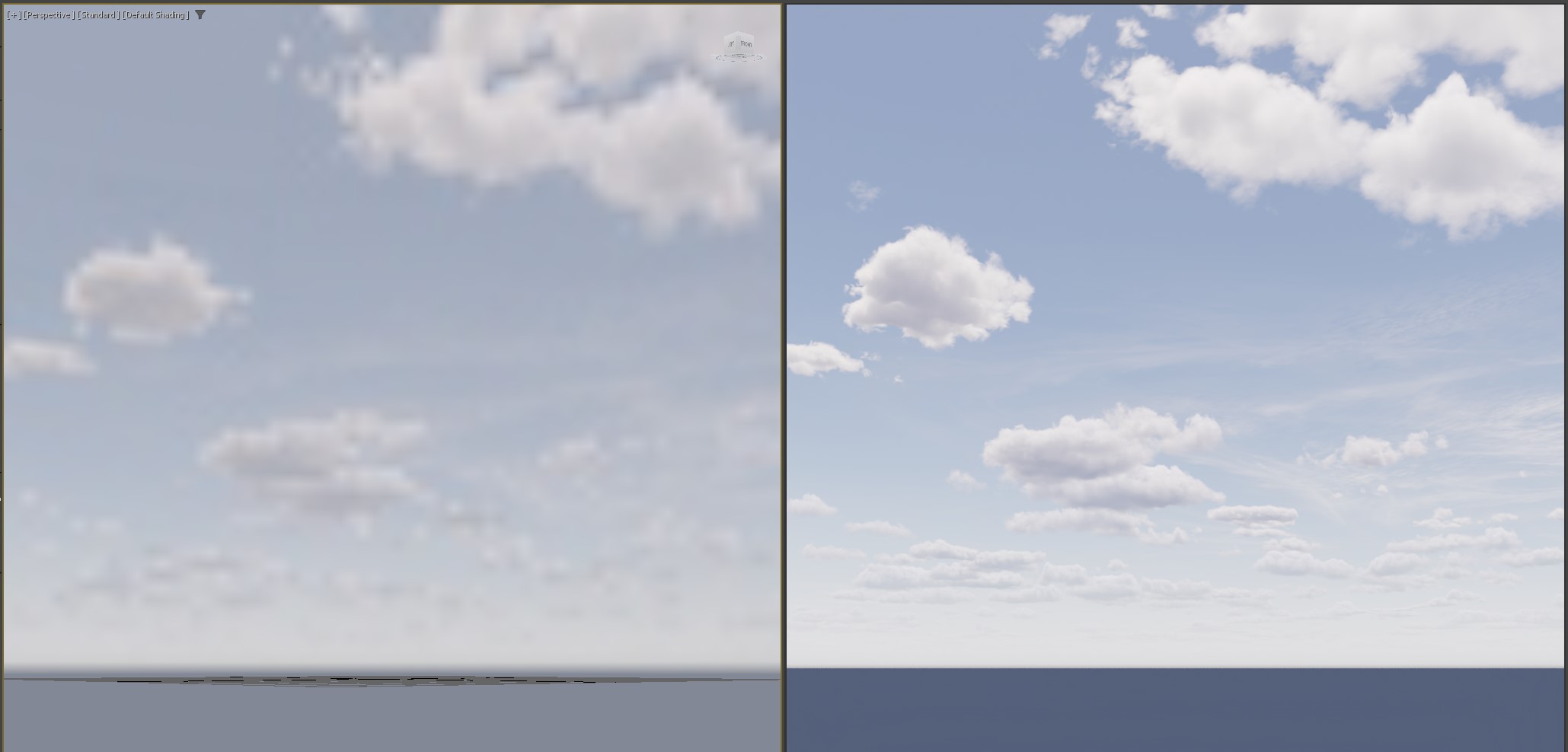 3ds Max viewport preview (left) and actual render (right). Note that the viewport preview is quite accurate.
Let's add Corona Sun now: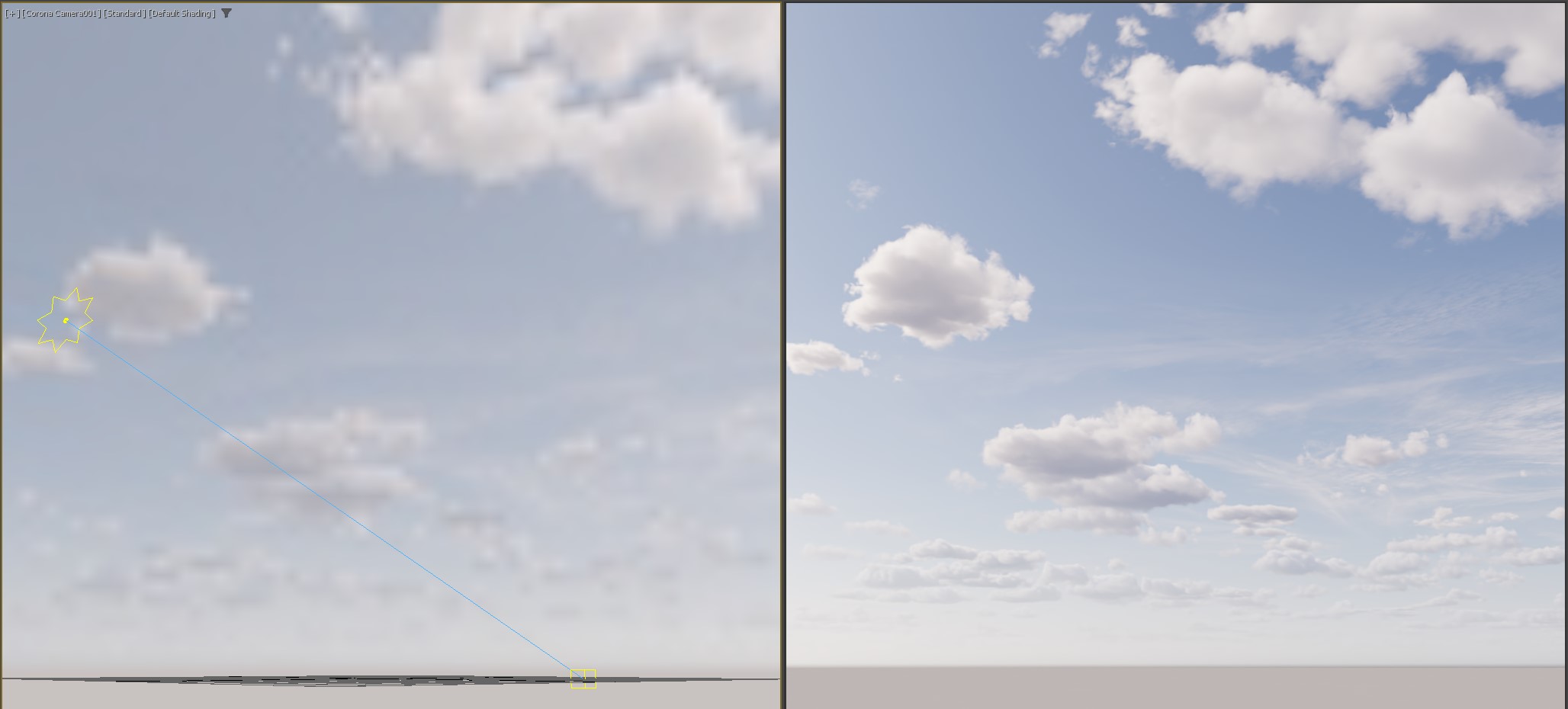 As we can see, the Clouds now get illuminated according to the sun.
If we lower the Sun closer to the horizon, we will see that the Clouds get illuminated with orange-red colors, like during a sunset: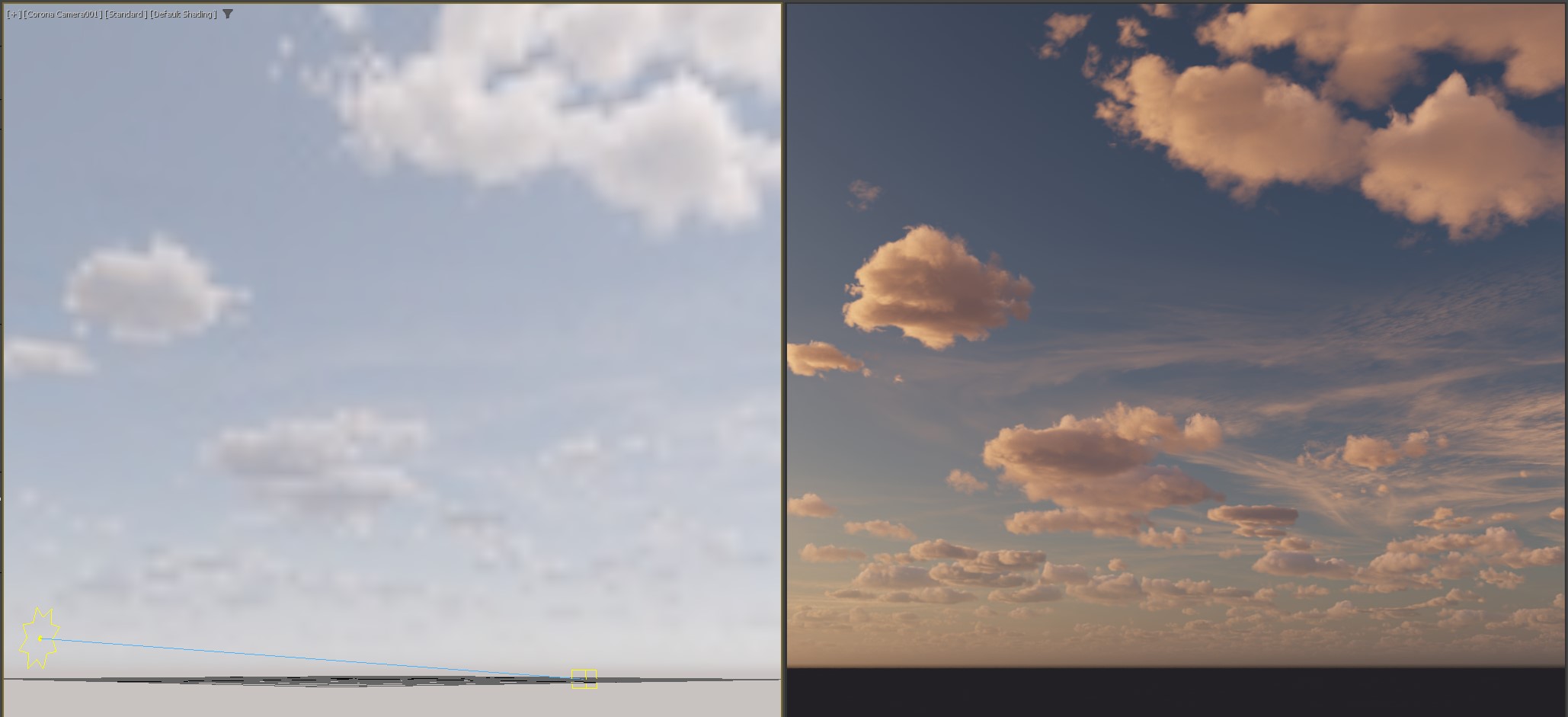 Another Sun position: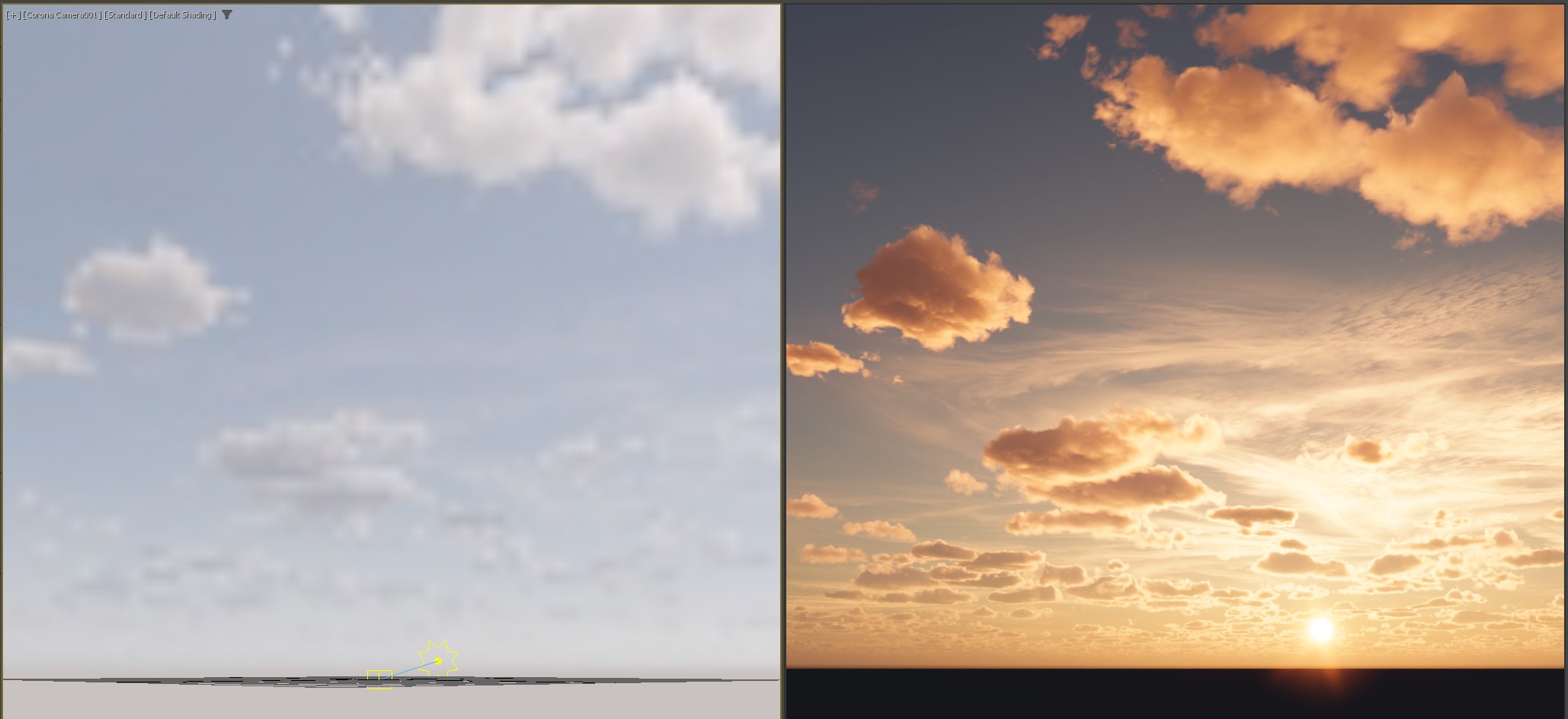 Cloud parameters
"Amount" controls the density of clouds: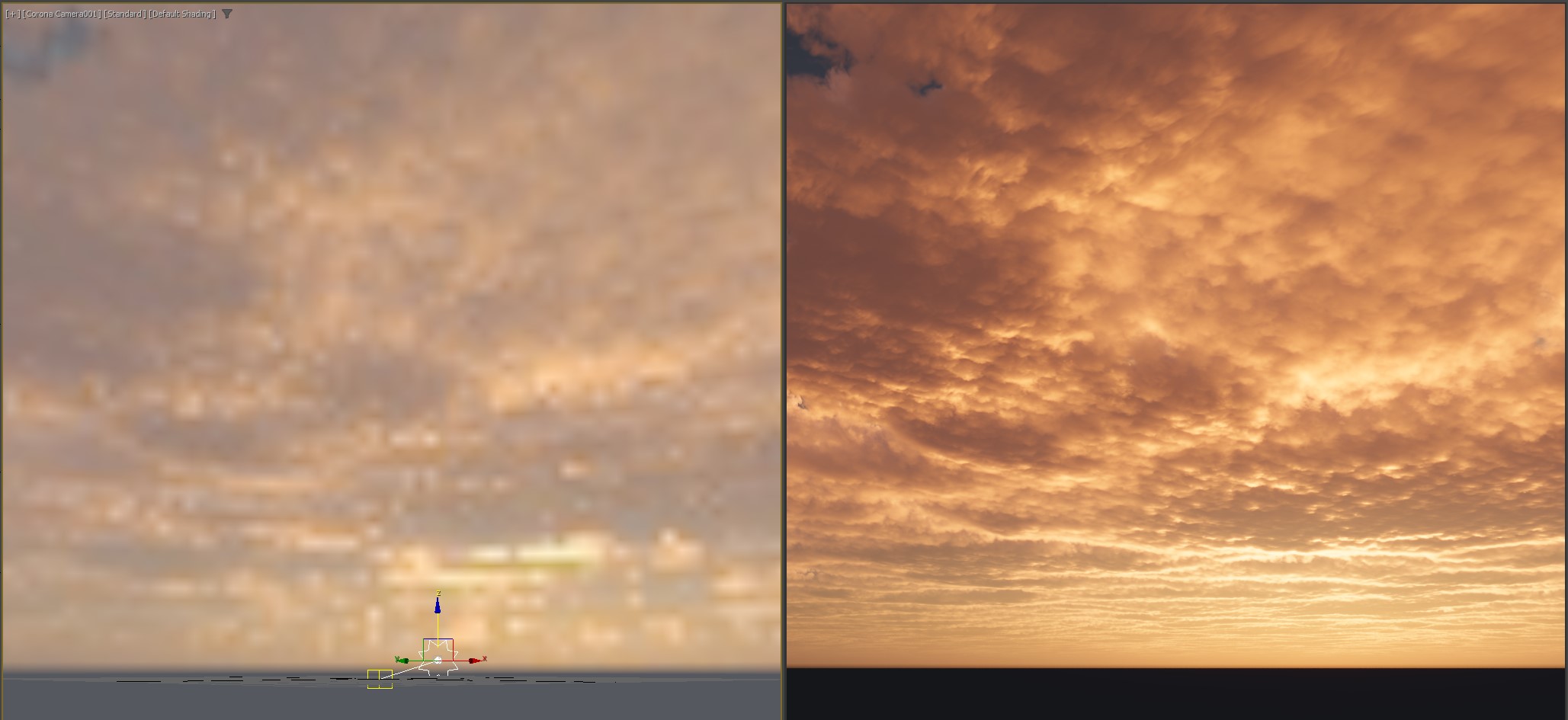 Amount: 1.0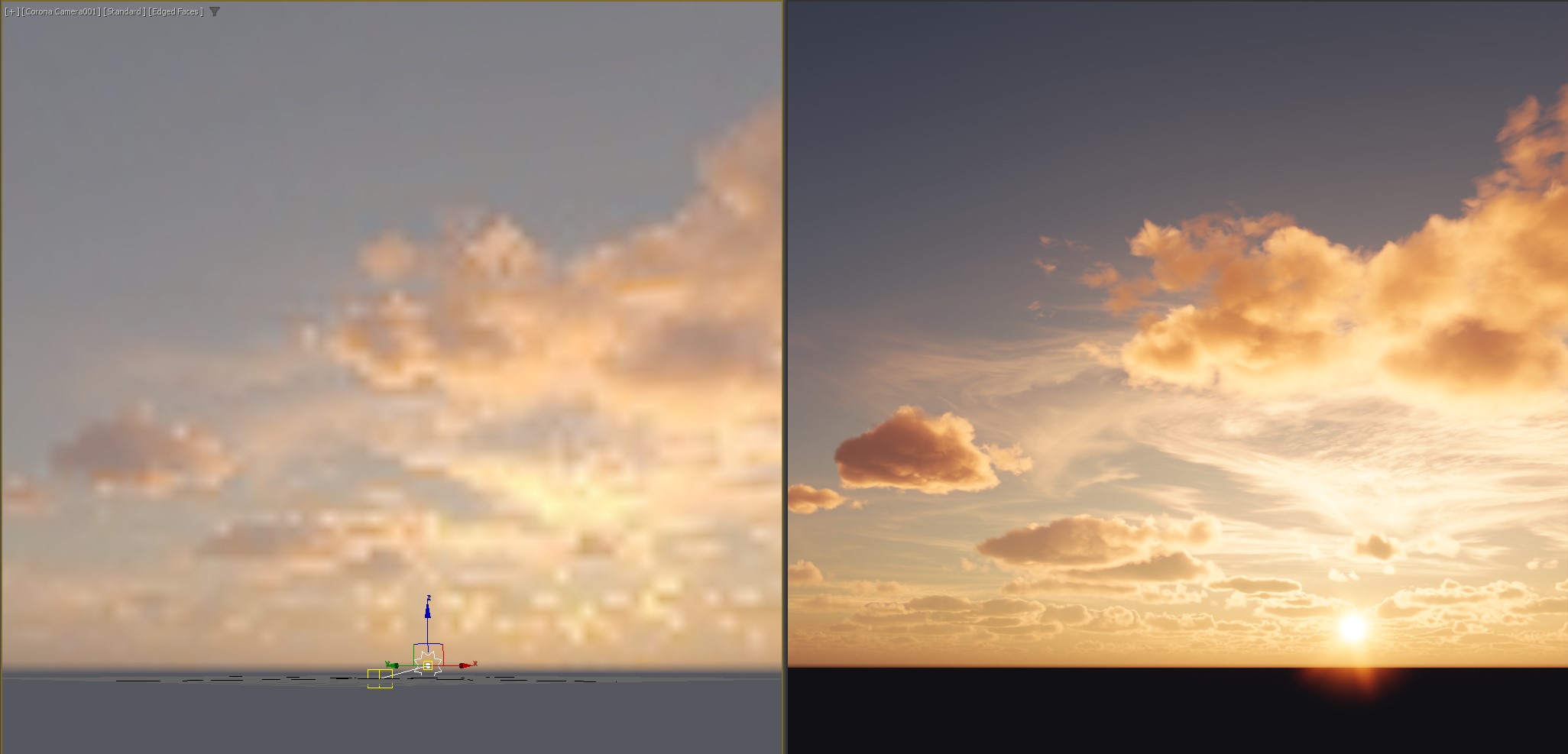 Amount: 0.5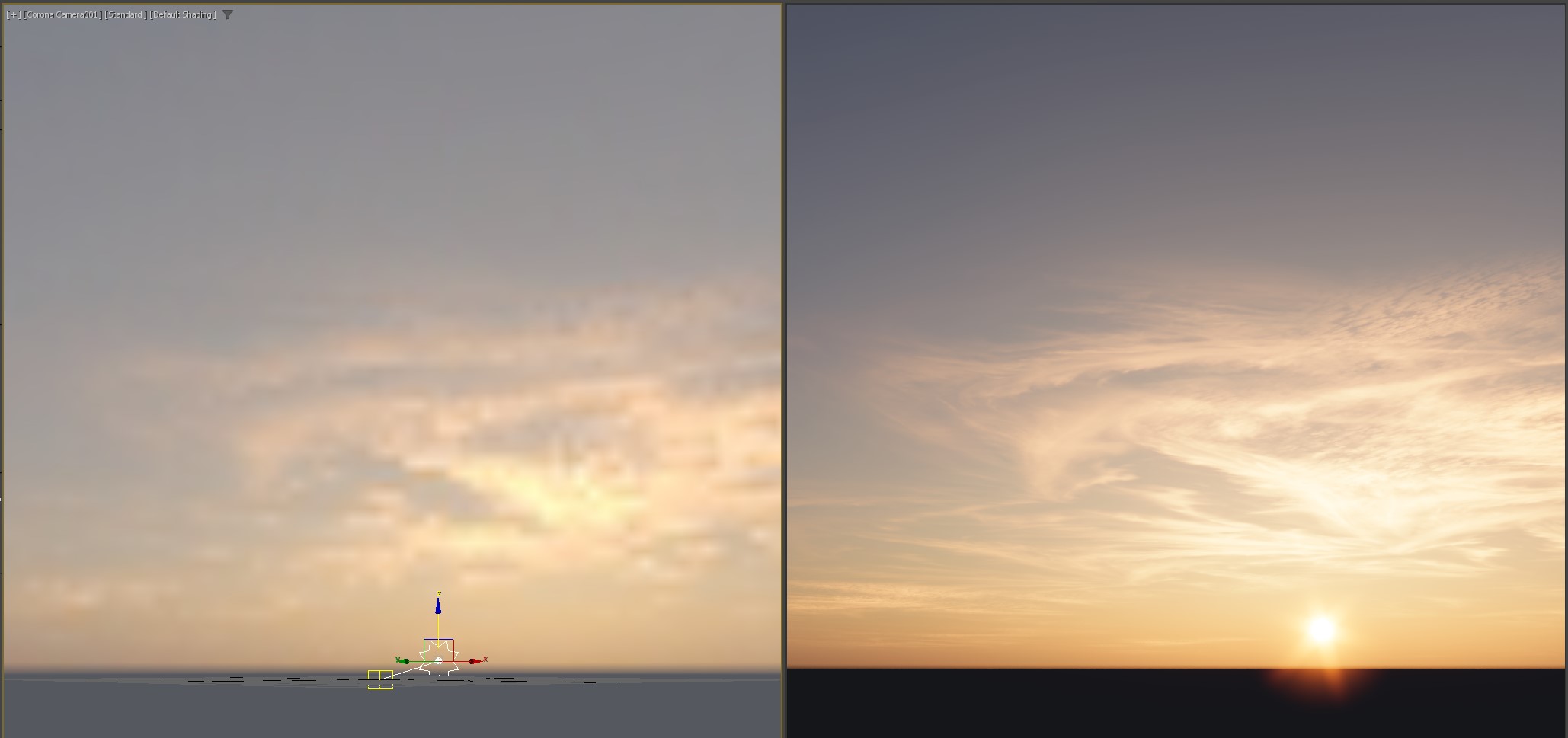 Amount: 0.0
Note that besides the main clouds there are also higher clouds - Cirrus. Their amount it controlled by the "Cirrus amount":
Cirrus amount: 1.0
Having both "Amount" and "Cirrus amount" set to 0.0 will result in completely cloudless sky: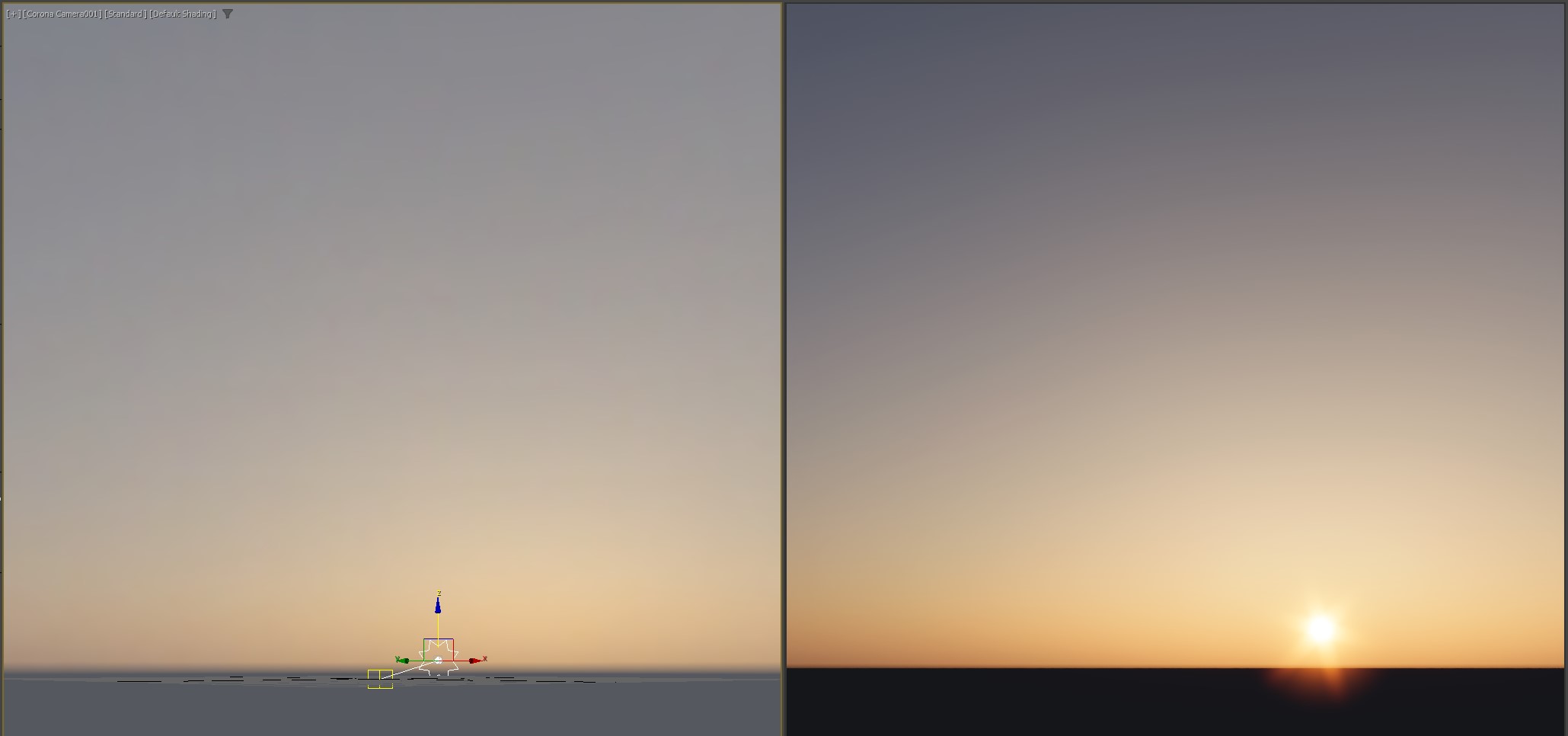 Cirrus amount: 0.0
"Variety" randomly changes the appearance of the main clouds. Think of it as "Seed" parameter: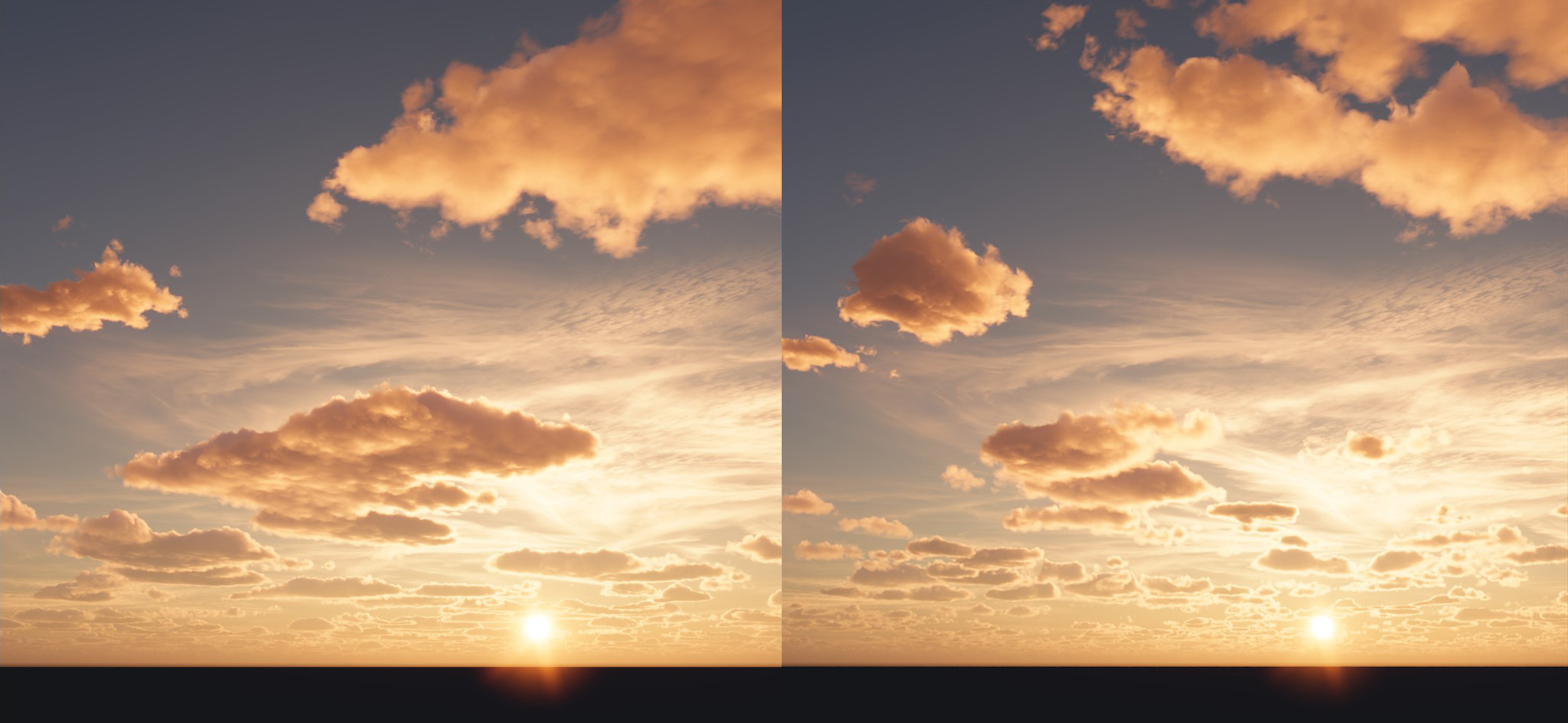 Variety: 0.0 vs Variety: 0.5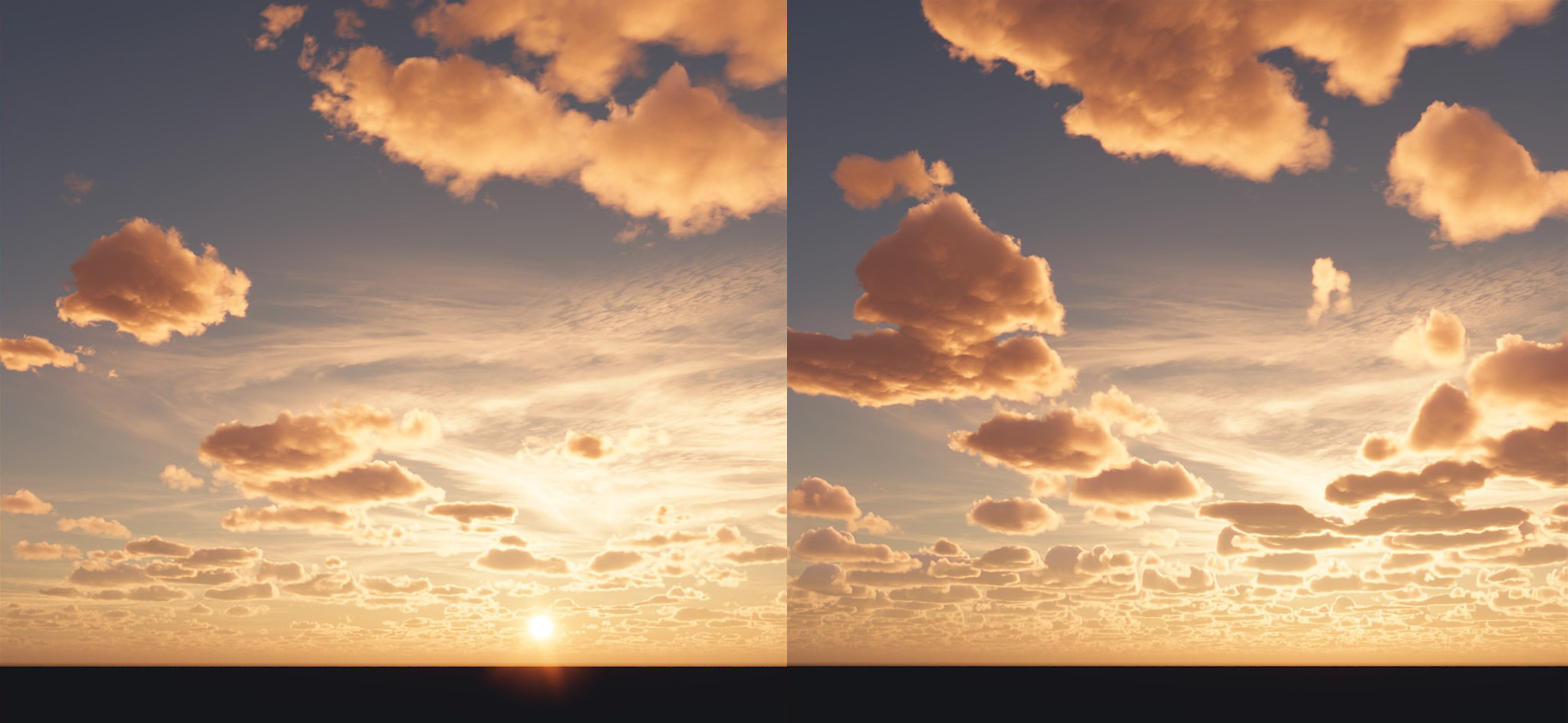 Variety: 0.5 vs Variety: 1.0

Phase controls the minor cavities in the Clouds simulating their change over time. It is best used in combination with "Offset X" and "Offset Y" parameters to simulate clouds movement over time: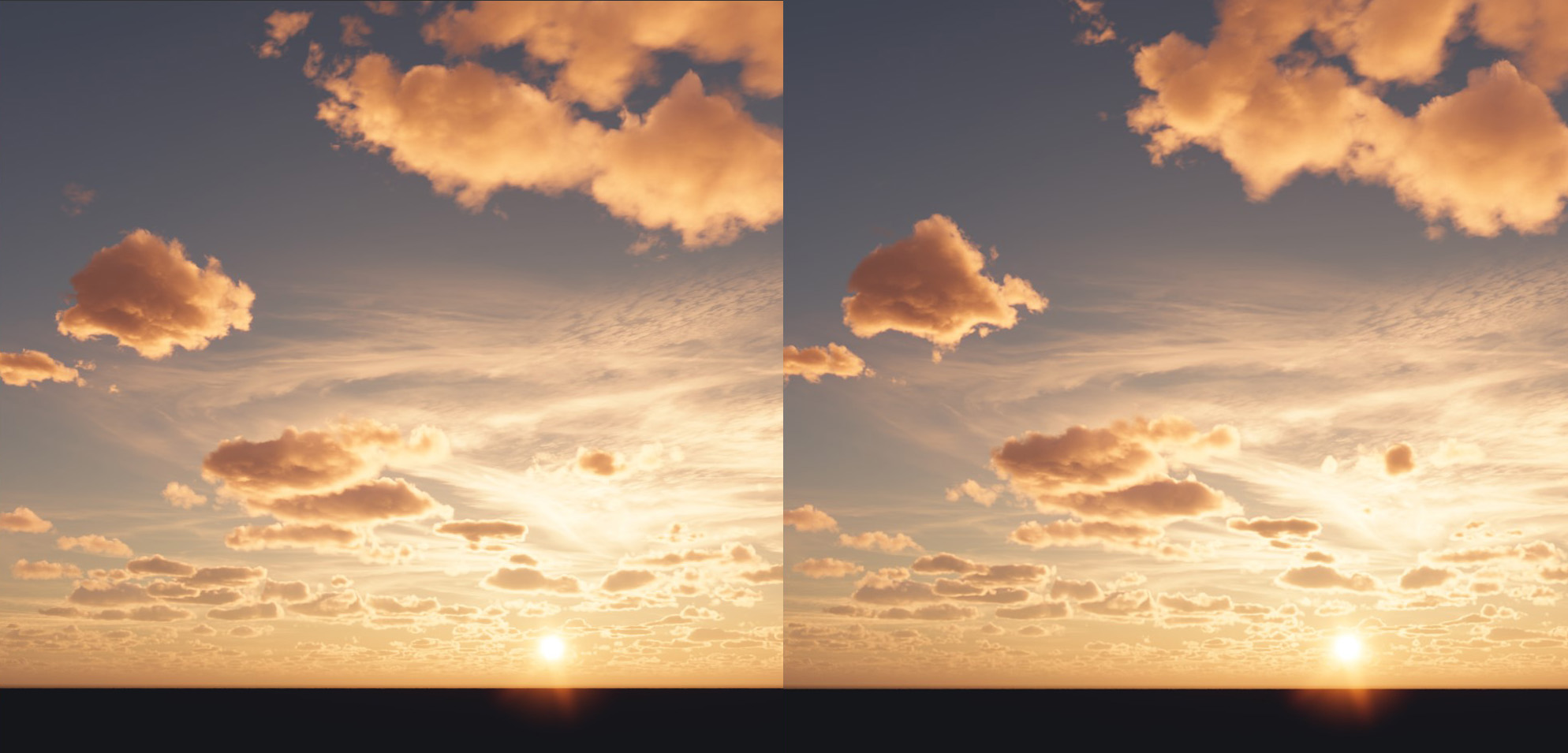 Phase: 0.0 vs Phase: 0.1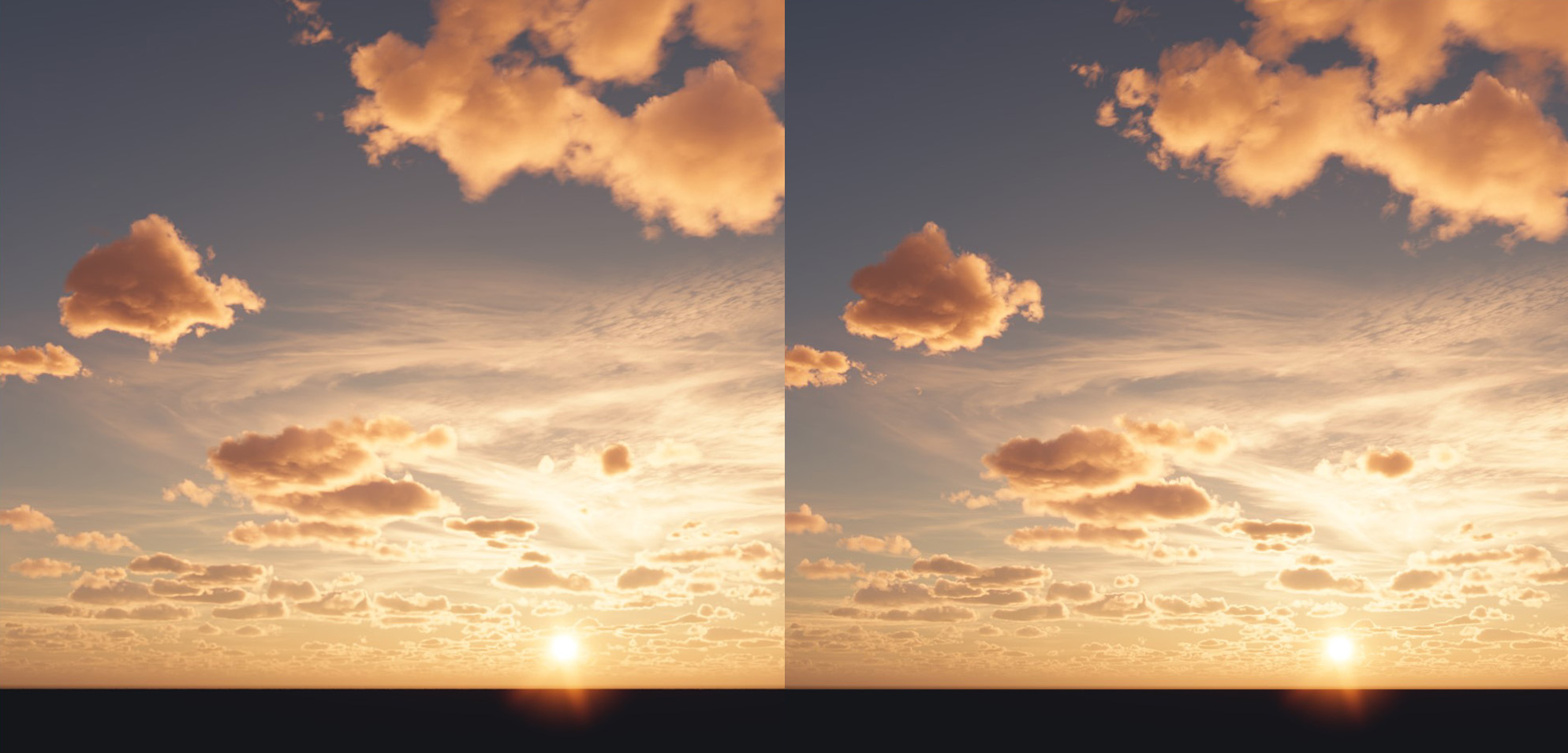 Phase: 0.1 vs Phase: 0.2
Clouds position
"Altitude" controls how high above the ground the clouds are: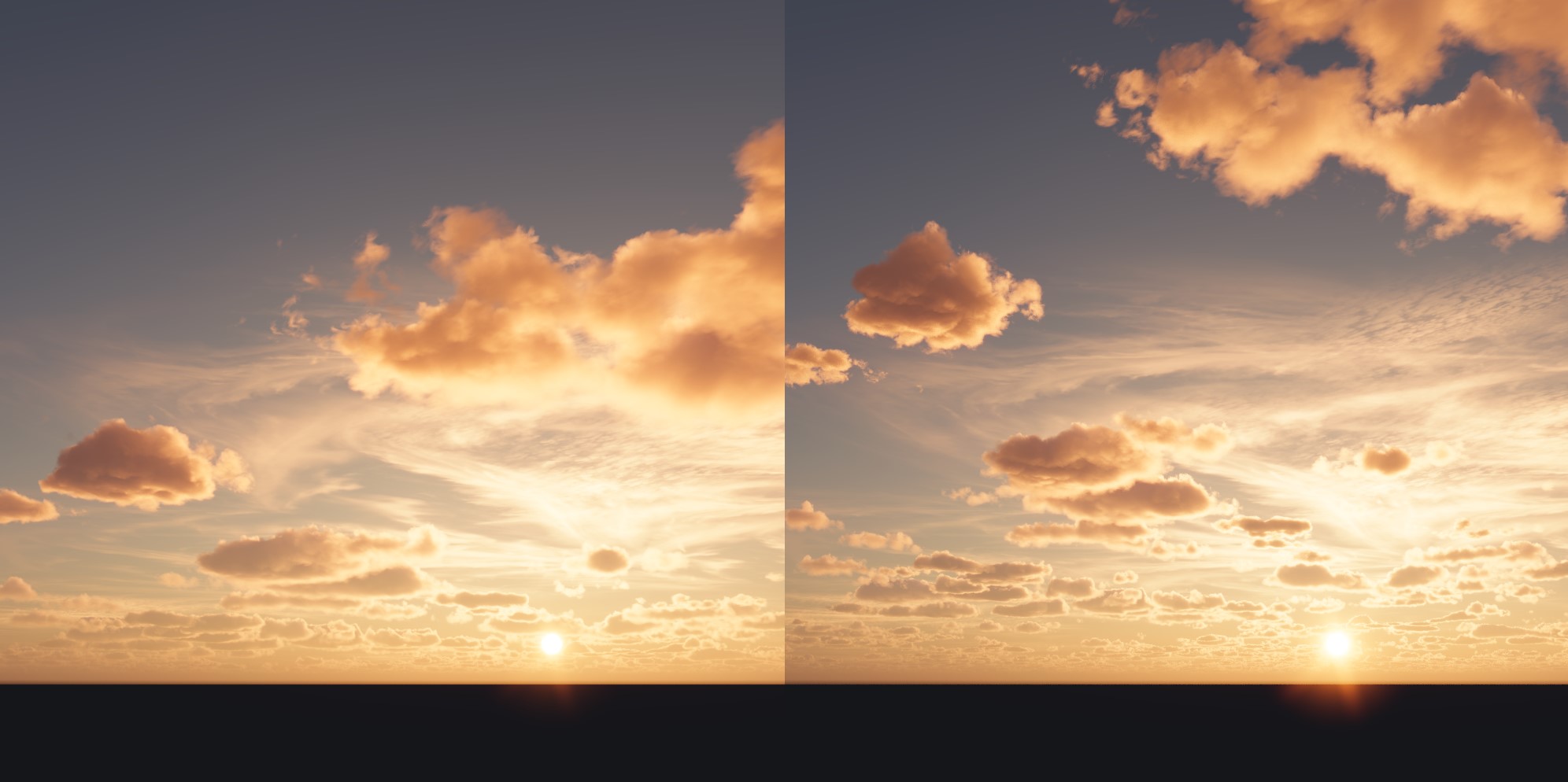 Altitude: 500m vs Altitude: 1300m
"Height" controls how vertically stretched the clouds are: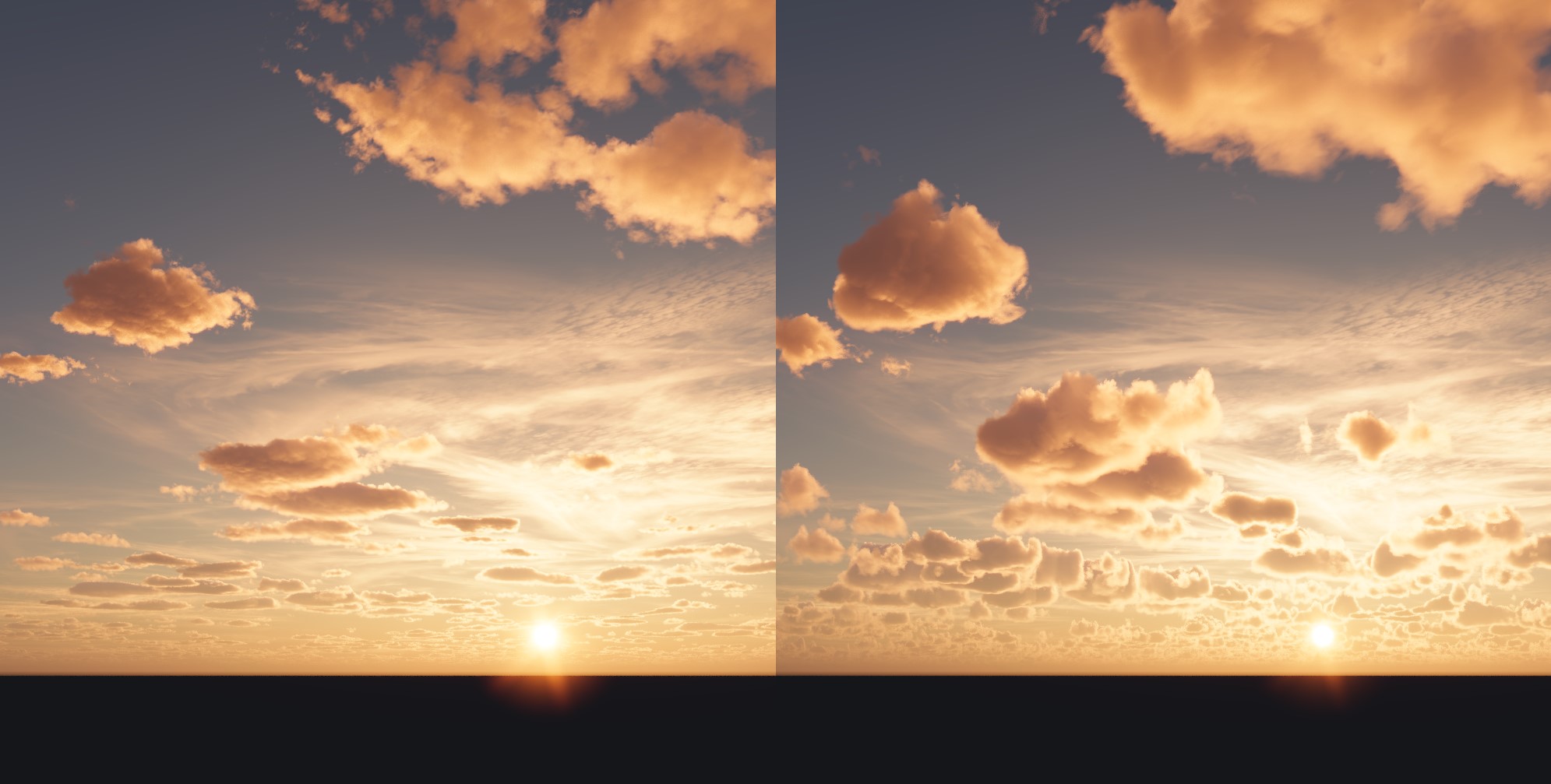 Height: 300m vs Height 1000m
"Offset X" and Offset Y" parameters move the clouds in world X and Y axes in meters. These in combination with "Phase" parameter can simulate the cloud movement: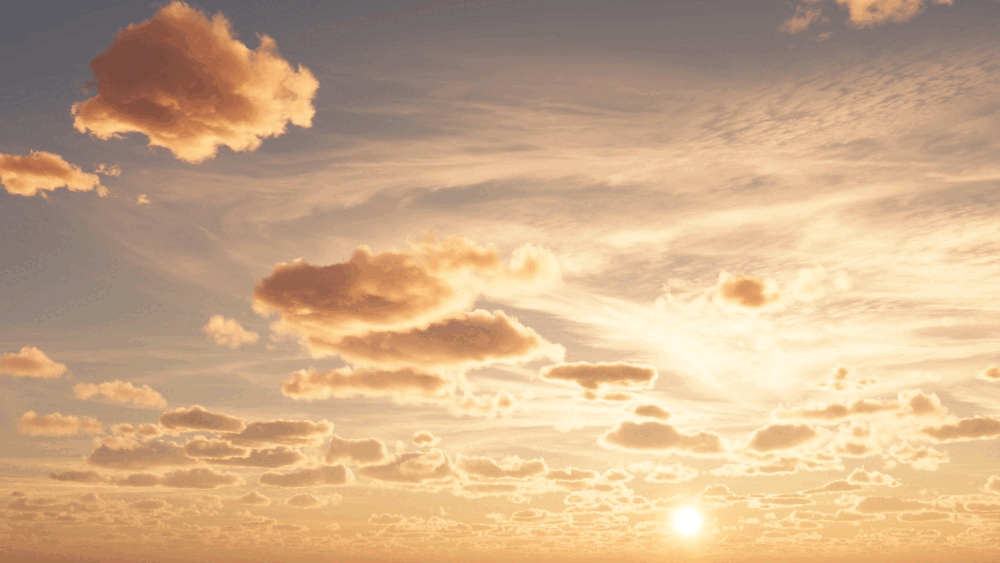 In Corona Sun parameters an additional option is available for generating shadows from clouds: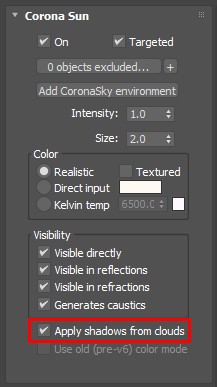 This adds approximate shadows from clouds to the ground: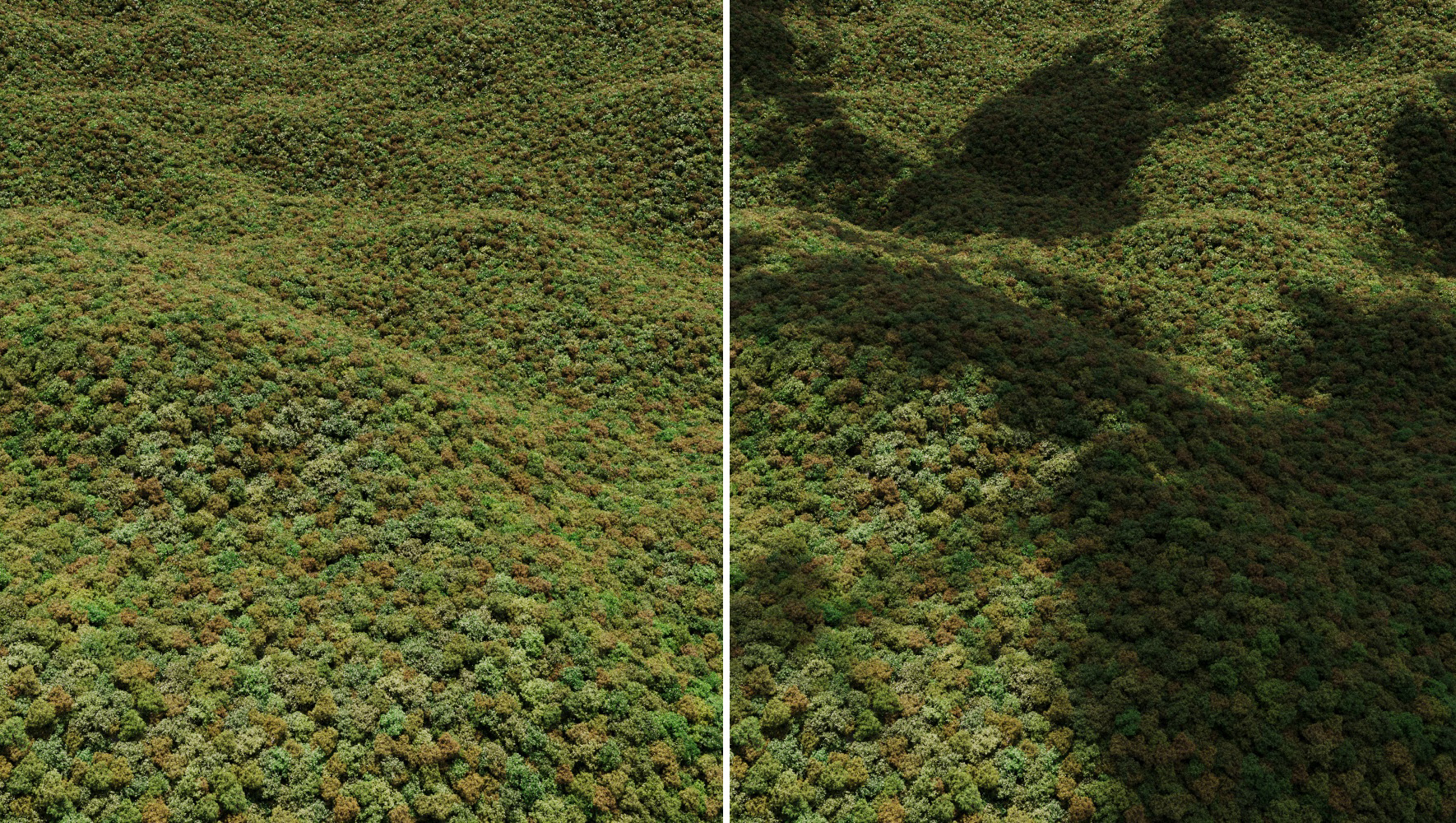 Cloud shadows OFF vs Cloud shadows ON