After rendering is complete, long press on the save button in the VFB. This will bring up two options: Save All and Save CXR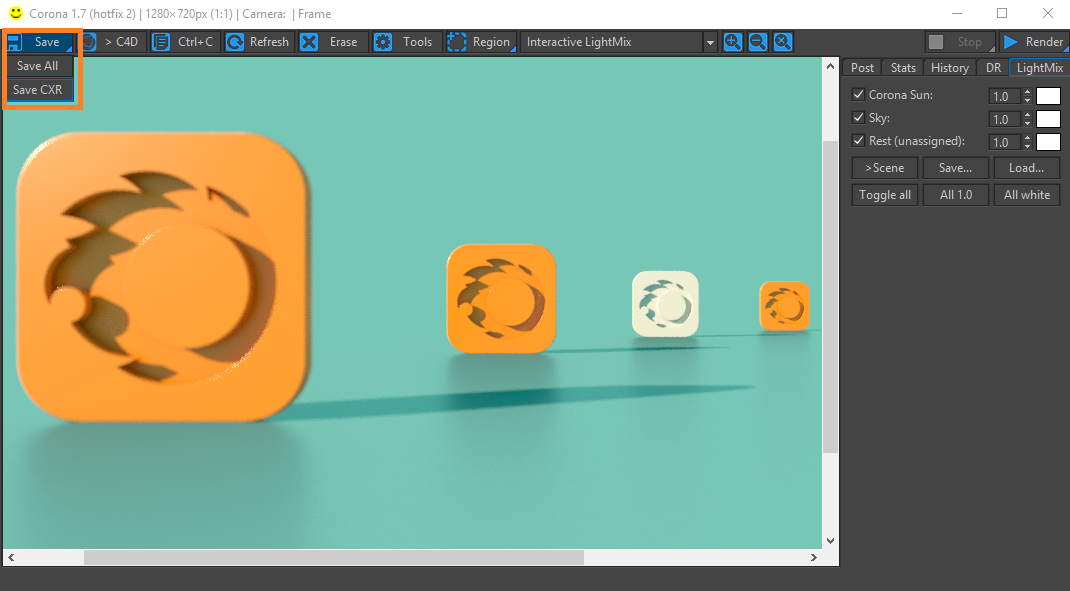 Note:
If you click the "Save" button in the upper left corner, this will save only your currently visible render pass in the format of your choice. So if you select the Beauty pass and click "Save", it will save only the beauty pass, without any other elements such as the LightMix, even if you select the CXR format.


If you click and hold on the "Save" button and select "Save all", this will save each render pass as a separate file using the format of your choice.


If you click and hold on the "Save" button and select "Save CXR", this will store all the information from the VFB (all render passes, including the LightMix, tone mapping, denoising data, etc...) inside a single CXR file. This file can be used to resume rendering later, post-process in the Corona Image Editor, perform denoising later, and so on.
Saving multiple CXRs is also possible. This could come in handy if you are rendering an animation or image sequence.
How to save multiple .CXR's?
In the Corona drop-down menu, select preferences and on the pop-up window towards the bottom turn on Automatic saving on render end.
See Image: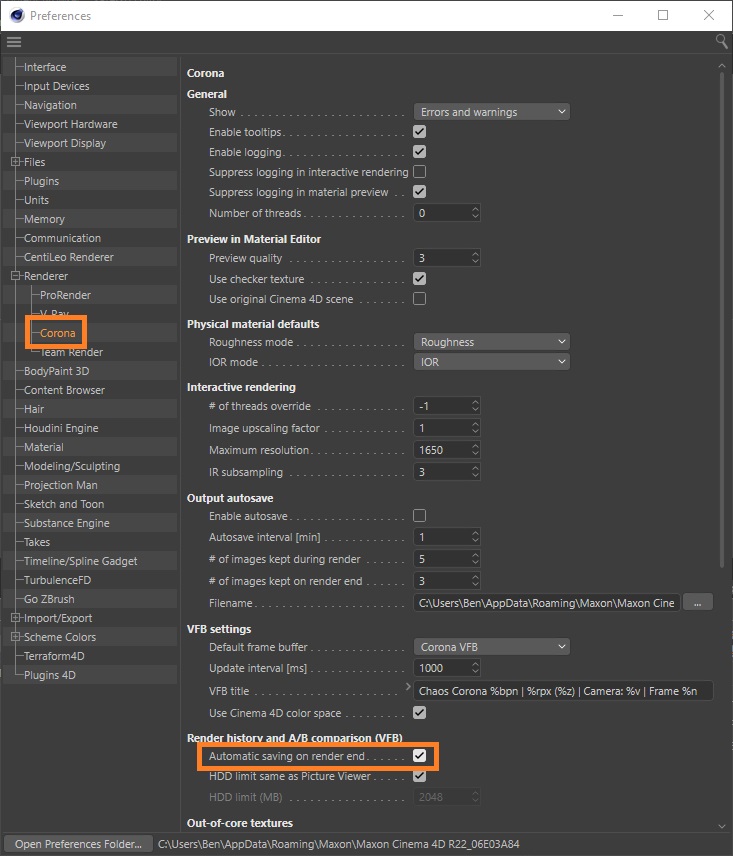 Now an image will be saved after each render has completed its desired passes, noise limit, or if it's stopped manually.
By default, the images saved in the history will be stored in:
C: > Users > yourpcname > AppData > Roaming > MAXON > Cinema4DR(yourversion) > corona > history

For more information about resuming a render, see: How to pause and resume rendering? - C4D