How to use the new Tone Mapping - C4D
The new Tone Mapping tools introduced in Chaos Corona 8 come with stackable operators that are applied from top to bottom.
Some operators, like Reinhard Highlight compression (formerly known as Highlight compression), Filmic mapping (formerly known as Filmic highlights and Filmic shadows) are supported and new operators were introduced as well.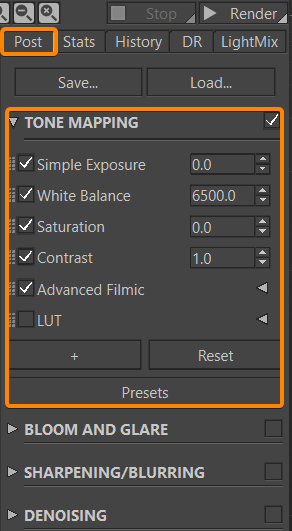 Default Tone Mapping operators
The operators can be moved higher or lower by dragging and placing them. The highlighted line indicates where it will be placed once it is dropped: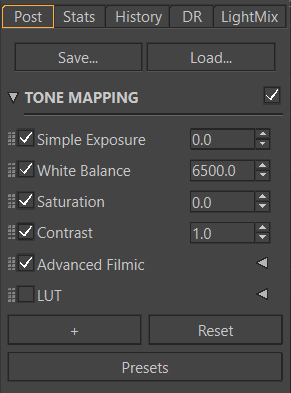 The operators can be enabled or disabled as required: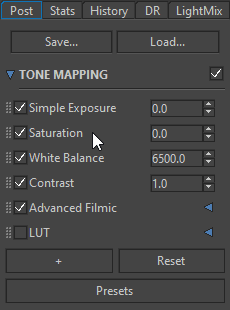 New operators can be added by clicking the "plus" (+) button. You can add the same operator multiple times if needed: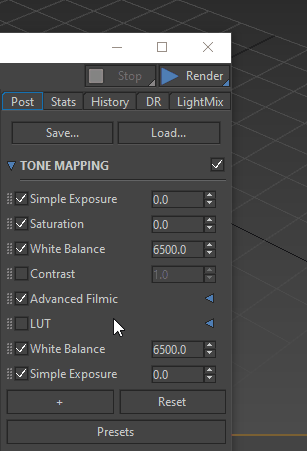 To remove any operator, simply right-clicking on it and then click on the "Delete" option: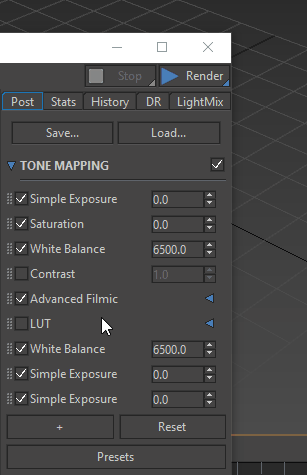 Ready-made presets can be used by clicking on the "Presets" button.
Note that this will entirely remove the previous operator's setup/arrangement. <Currently no undo/redo is available for Tone Mapping operators>: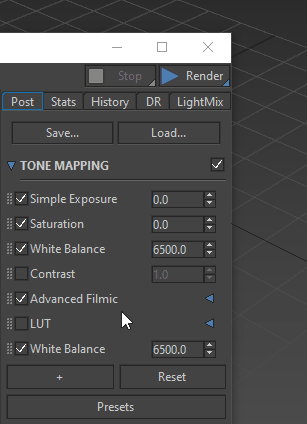 Once you've found the right look for your image, you can save the tone mapping parameters by clicking the "Save..." button. This will create a ".conf" file that you can later load again by using the "Load..." button.